Taylor 12 String Acoustic Guitars
Ways to Shop
Best Sellers

Open Box Gear

Top Rated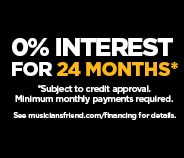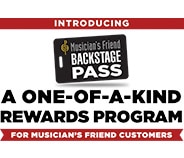 all
No Results Found
Quick Search Tips:
Try just one or two terms.
Instead of using the search box, find your gear by clicking the product category tabs and other navigation links.
Try varying the spelling to see if the word is spelled correctly.
Check out the items below that are suggested based on your search terms.
We'd love to help you find what you're looking for-call us anytime at 800-449-9128.
Suggested Items:
It wasn't until the 1920's and 1930's that the 12 string guitar became popular but, for such a young instrument, it sure has left an impression. Designed with 12 strings divided into six courses, this unique instrument delivers a natural chorus effect for a huge, full sound ideal for rhythm and accompaniment. From its roots in blues and folk, the 12 string has earned its place in music history, and can now be heard in rock, pop and even country. Taylor recognized the growing popularity and decided to make this instrument its own, and now offers well over a dozen different models to suit every player's tastes. With their sleek, easy-to-play necks, rich tone and attractive design, Taylor 12 string acoustic guitars are a great choice for any level of player.

For a student or a 6 string player looking for an introduction to the 12 string world, the Taylor 150e is a solid, accessible choice. This instrument features a familiar dreadnought shape for a powerful tone and ease of articulation. The layered sapele wood construction delivers exceptional tone and ensures durability, making this a great instrument for transporting to and from classes. The onboard Expression System® even delivers naturally warm amplified sound for live playing.

A more serious instrument for an intermediate player, the Taylor 456ce is a gorgeous, versatile guitar. The grand symphony shape offers larger dimensions for more fullness, volume and sustain, while the Ovangkol body shares many tonal properties of Rosewood, but with a fuller midrange. Meanwhile, the advanced Expression System 2 boasts a piezo pickup to capture and amplify a more dynamic range of tones.

If, however, you're a seasoned professional searching for a truly special instrument, the Taylor 956ce is a stunning performance guitar you won't want to miss. This model shares the advanced Expression System 2 but boasts a real Indian Rosewood body, a popular, traditional choice, for bright treble, a strong midrange and full low-end tones. Additionally, the red purfling accents and abalone top trim add beauty and elegance to its appearance.

The 12 string guitar is a whole new frontier for many guitarists, and its doubled tones vibrating slightly out of phase produce a full, distinctive sound that's unlike anything the 6 string is capable of. Once you hear it, you're sure to join the likes of Dave Matthews in a newfound love for the Taylor 12 string acoustic guitar sound.