4 String Electric Bass
Ways to Shop
Best Sellers

On Sale

Price Drop

Restocks

Top Rated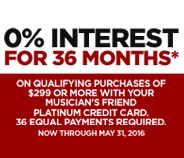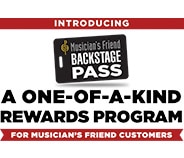 all
Open Box
Results 121 - 140 of 326 matches
Page:
< Prev
1
…
5
6
7
8
9
of
17
Next >
Best Seller

Compare

Compare Now

site1prodJ05316

Top Rated

Compare

Compare Now

site1prod519147

Best Seller

Compare

Compare Now

site1prodJ19259

Best Seller

Starting at $549.99

List:

$884.34

Compare

Compare Now

site1prodJ27922
Having the power to establish the beat is one of the greatest parts about learning the bass. With the four-string being the most popular bass model, you have the ability to choose an instrument that suits your needs to a tee. The great array of options available ensures you can get the features and specs that you've always wanted. The history of the four string bass begins with the stand-up double bass that you still see in many string quartets and jazz trios. In the 1930s the first electric, fretted bass was created in the shape of a guitar making it much easier to transport and play. Fender went on to create the first mass produced four-string that produced low-tones with little feedback. Everything from pop music to jazz welcomed this easy-to-handle instrument with open arms. When you're on the lookout for a bass, you'll want to consider the material of the body. Most models are made with select wood solids that define the tone of the instrument. If you're looking for an even balance, try ash or alder like the G&L L-2000. Want a warm tone? Then you'll want a smooth mahogany option like the Kala Rumbler. If you're interested in a bright and crisp response, maple selections like the ESP LTD EC-414 are your best bet. With four-string basses being the most popular version of a bass, you have some extra options to consider. Bass guitars can come with either a fretted or a fretless neck, both of which offer very distinct playing experiences. Fretted necks are much more standard and make learning the bass much easier as you can tell exactly where to place your fingers. The fretless option is usually used by more experienced players who have the musical theory down pat. Without the guides of the chromatic scales the fretted options have, you have the ability to slide up and down the neck easily and perfect a different style of playing. Just like any instrument, the components of a bass guitar are made in a range of qualities. Once you have an idea of the style of playing you want to aspire to as well as the sound you want, you can easily find a bass that will be the perfect fit
.
You are changing the Ship-To country.
Our product catalog varies by country due to manufacturer restrictions. If you change the Ship-To country, some or all of the items in your cart may not ship to the new destination.
{"reportSuiteIds":"","prop2":"","prop1":"","prop5":"","prop6":"","prop3":"","prop4":"","channel":"","linkInternalFilters":""}
category
site1BAJ
/4-string-electric-bass
cat|site1BAJ
?pageName=subcategory-page&N=500260