5 String Electric Bass
Ways to Shop
On Sale

Price Drop

Best Sellers

Open Box Gear

Restocks

Top Rated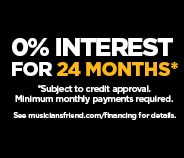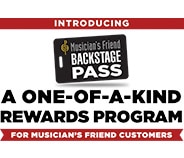 all
Open Box
Results 1 - 20 of 168 matches
Page:
1
2
3
4
5
6
of
9
Next >
Choose Yours!

$2,599.99

List:

$3,399.99

Compare

Compare Now

site1prod513465

Top Rated

Compare

Compare Now

site1prodJ08842

Top Rated

Compare

Compare Now

site1prod511596

Top Rated

Starting at $1,438.54

List:

$1,999.00

$1,199.20

Compare

Compare Now

site1prod517707
Best Seller

Starting at $983.64

List:

$1,469.00

$786.91

Compare

Compare Now

site1prodH81394

Top Rated

Starting at $1,750.00

List:

$2,550.00

$1,478.57

Compare

Compare Now

site1prod515556

Top Rated

Compare

Compare Now

site1prodJ01917

Top Rated

Compare

Compare Now

site1prod517702
Top Rated

Starting at $299.99

List:

$549.99

Compare

Compare Now

site1prodH99646

Best Seller

Compare

Compare Now

site1prod481968

Best Seller

$2,306.50

List:

$3,295.00

Compare

Compare Now

site1prodJ21204

Price Drop

$529.00

List:

$856.00

$465.52

Compare

Compare Now

site1prod516174
Top Rated

$379.99

List:

$579.99

$303.99

Compare

Compare Now

site1prodH99636

New

$649.99

List:

$866.65

$415.99

Compare

Compare Now

site1prod517942

Top Rated

$549.99

List:

$860.00

$511.49

Compare

Compare Now

site1prodJ01915

Top Rated

Compare

Compare Now

site1prodH80819
Plugging in a five string electric bass invites energy into a room that will remind you just how low you can go. The extended range, while only one added string, offers an original tone that you can easily incorporate into your band's signature sound. It goes without saying that you'll stand out from the sea of four stringed bassists when you're playing one of these instruments. The modern five stringed bass is a prime example of how an artist can not only shape music, but the instruments themselves. Fender guitars, wanting to create a new niche, commissioned the first five stringed bass back in the mid-sixties and the rest is history. This new arrangement shaped a new age of music that echoed through to funk, metal and even gospel. Everyone was after this rich and hearty tone. Giving the gift of a higher register allowed musicians to experiment with incorporating more eclectic and unique bass lines into musical compositions. The extra chords and higher melodies that were now able to be used blended beautifully with guitar riffs and stand-out solos like never before. You can work smarter, not harder, when experimenting with a five string. The extra note gives you the leeway to create a new arrangement in a jam with little effort. Walking the bass line can sound heavy or light, depending on the genre. Prog rockers can weave a full strum or pop and tap into a particularly complicated guitar solo, while the funk artist can form a truly unique bass line that gets the crowd moving. Choosing hardwood, softwood or mix wood for a six string is all a matter of preference. Hardwoods give the bassist a crisp, hard sound that lends itself to plucking and slapping. The pop is undeniable when you tinker with a mahogany or hard maple body. Softwood ash or alder offer that smooth and mellow texture you might find in a slowed down R&B number. Blended woods can give you the best of both worlds if you are looking to experiment in a range of musical genres. The possibilities are truly endless. The sturdier the neck, the longer life you and your six string will have together. After all, extra strings equal extra pressure. Thankfully with modern technology, most five strings are equipped with double truss rods and a range of bolts meant to allow you to really rock out. These metal components, surrounded by a sturdy hardwood construction, allow you to slide up and down the fret board as fast or as slow as you need. When you tout yourself as a master of the five string bass, your services are going to be sought out. This instrument is not for the faint of heart. It brings the beat, the bass and the deep tones that can truly make or break a good song or jam. Adding rich bass lines is an ideal way to tie a song together making it truly memorable for the listener
.
5 String Electric Bass Starting at: $119.99