Ovation 6 String Acoustic Guitars
Ways to Shop
Price Drop

Best Sellers

Open Box Gear

Top Rated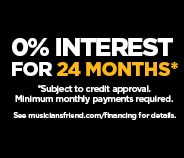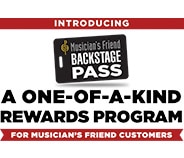 all
No Results Found
Quick Search Tips:
Try just one or two terms.
Instead of using the search box, find your gear by clicking the product category tabs and other navigation links.
Try varying the spelling to see if the word is spelled correctly.
Check out the items below that are suggested based on your search terms.
We'd love to help you find what you're looking for-call us anytime at 800-449-9128.
Suggested Items:
Acoustic guitars are truly beautiful instruments. They also happen to be among the most popular instruments in the world. Because of their popularity, if you want to stand out as an acoustic guitar player, you're going to need an instrument that is crafted to rise above the rest of the pack. That's where Ovation Six String Acoustic Guitars come into play. For nearly fifty years, Ovation has been producing acoustic guitars that are in a class all their own. These gorgeous guitars are brain child of virtuoso player and builder Charlie Kaman, who strived to make an instrument that was forward thinking, yet remarkably timeless. Needless to say, his Ovation Six String Acoustic Guitars hit the mark.

Just look at some of the players who have used Ovation guitars over the years and you will be blown away. Names like Glen Campbell, Paul McCartney, Kenny Loggins, Kenny Rogers, Eddie Van Halen, and more have all strummed Ovation Six String Acoustic Guitars on the stage and in the studio. With names like that trusting their sound to Ovation, there's no doubt you can as well.

The most popular Ovation Six String Acoustic Guitar available here is the Celebrity Elite Plus Acoustic-Electric. This guitar is highlighted by a mid-depth body which helps to deliver clear highs and focused bass, for an overall sound you're certain to love hearing. With full projection that resonates clearly, this gorgeous guitar will quickly become a staple of your live show.

Another popular option available here is the Standard Elite 2778 AX Acoustic-Electric Guitar. This guitar is well known in music circles for its exceptionally full tone that you and your fans are going to adore every time you hear it. With a OCP-1K pickup built-in, this guitar can quickly pump up the volume to fill larger venues with ease.

And these are only two of the Ovation Six String Acoustic Guitars that are available here. When you crave an instrument that rings out beautifully and is versatile enough for nearly any style, there's no doubt that an Ovation is the option for you.