Back to Top

Overview

Jump to Overview

Features

Jump to Features

Warranty

Jump to Warranty

Reviews

Jump to Reviews

15% off with code: SAVE15
true
Zoom
tier2
DiMarzio

DP228 Crunch Lab Bridge Humbucker Pickup
Product

583023
LROAAE
true
MMGS7/583023000001526_MEDIA_SET
false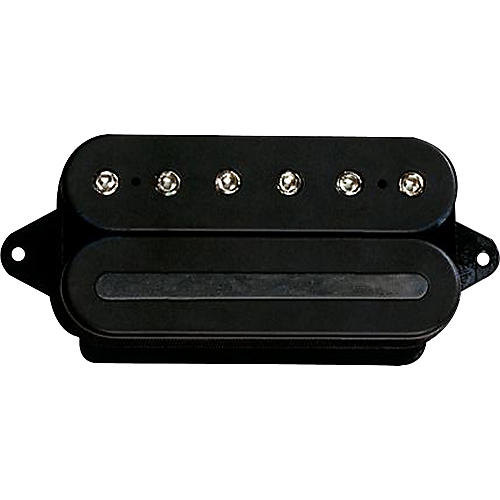 Free Shipping

Lowest Price

45-Day Returns

Ships Internationally
(48 Contiguous U.S. States)
Free
Free Shipping With Backstage Pass
2-Day Standard Ground
Free

Shipping

(48 Contiguous U.S. States)
84.99
USD
One thing has stayed consistent throughout John Petrucci's long and successful career: the DiMarzio pickups in his guitars. John has been pushing the...Click To Read More About This Product
OVERVIEW
Get the humbucker that John Petrucci of Dream Theatre has spent decades perfecting.
One thing has stayed consistent throughout John Petrucci's long and successful career: the DiMarzio pickups in his guitars. John has been pushing the envelope of progressive rock since the late eighties, and the DiMarzio Crunch Lab Bridge Pickup ensued from DiMarzio's most recent collaboration with John. Get the sound that the acclaimed Dream Theater guitarist has spent decades perfecting. He used this humbucker pickup throughout Dream Theater's tenth studio album, Black Clouds & Silver Linings. John swears this is the best live and studio sound he has ever heard, and the name says it all-"crunch" is what it's all about, with a big, tight sound that's neither muddy nor thin.

The DiMarzio DP228 guitar pickup is recommended for the bridge position.
FEATURES
Wiring: 4-conductor
Magnet: Ceramic
Output: 410mV
DC resistance: 11.03k ohms
Year of introduction: 2009
You can't go wrong with a DiMarzio humbucker inspired by the sounds of John Petrucci.
/pdp/reviews/productReviews.jsp
Loading....
Improves sound (9)
Good quality (6)
Easy to use (4)
Functional (4)
Practicing (7)
Concerts (6)
Reviewer Profile:
Experienced (6), Professional musician (3)
Comments about DiMarzio DP228 Crunch Lab Bridge Humbucker Pickup:
If you have a Japanese Ibanez RG model (basswood body) don't think twice. I pulled out the EMG 81/S/81 (18 volt configuration) that I had put in there 6 years ago and boy - what a change in tone and sound! I still own EMG's on my other Japanese crafted axes - but the EMG's weren't cutting it with my Basswood body Ibanez.

The Crunch Lab changed all of that - pure wicked shrieking tone! I now have it installed with the DiMarzio Crunch Lab pickup in the bridge position, DiMarzio Injector Neck pickup in the middle position, DiMarzio Liquifire pickup in the neck position.

Let's keep this review only to the Crunch Lab. The chord voicings are amazing - the clarity - the attack - the punchiness - the tightness and the immediacy in the riffs were mind blowing. If you have a good tube-amp you WILL notice the awesomeness in tonal character - but if you have a solid state amp or say a mid-range floor board processor - you won't notice THAT much of a difference because the output is going to sound compressed anyway unless its sitting in a true fx loop of a tube amp and doesn't suck tone.

When you drive this through a high gain/crunchy/rhythm/lead channel this pickup is articulate, tight, punchy and makes you discover facial muscles you never thought you had with all the satisfactory grimacing you're going to be doing. If you switch to cleans - it sounds well rounded - un compressed and almost glassy. This is the perfect pickup to drive your beautifully clipping tube-amplifier.

One last thing I'd want to mention is that I had the bar facing the bridge - and it sounded pretty harsh and lifeless to my ears - flipped it around with the bar facing the neck (no re-soldering required) and the pickup jumped to life. It's just what works with your wood on the guitar body.
Comments about DiMarzio DP228 Crunch Lab Bridge Humbucker Pickup:
I didn't think I would ever get good tone out of my Jackson. The Duncans it came loaded with from the factory were terrible (at least in combination with this Jackson). In the bridge was a JB that had nasty high end sizzle and a loose bottom end; just a crappy pickup in general. The Evo 2 I put in after was essentially the same as the JB, just a little less harsh on the highs and a slightly tighter low end. Now the Crunch Lab is just great! I installed it in my Jackson with the blade towards the neck (something I was a little worried about at first but do not regret at all now). It has the right amount of output for me, much better than both the JB and the Evo 2. The bass is tighter than the last two pickups but not incredibly tight. Highs sound solid--neither ear piercing high nor flimsy, again well balanced. chords stand out with a lot more clarity. The given description on the Dimarzio site was right, it did make my sound a little "bigger". All in all I am very pleased with this pickup. The neck counterpart, the LiquiFire, is just as good for what it is meant to do. I highly recommend both.
Comments about DiMarzio DP228 Crunch Lab Bridge Humbucker Pickup:
JP's signature pickup complements virtually every style of music its introduced to. You want sparkling clean chords? Done. You want bone-smashing crunch? Done. You want a pickup thats worth its weight in sound? Try out this pickup. I dropped one of these at the bridge of my Ibanez RG420EG, along with the DiMarzio Liquifire at the neck, and the result was incredible. My tone is sharper, added effects sound much clearer, and chords sound very clear too. Overall, its an amazing pickup. Definitely JP's sound. Now all I need is his skill.
Comments about DiMarzio DP228 Crunch Lab Bridge Humbucker Pickup:
I replaced the stock Seymour Duncan pickups in my Jackson DK2M with the Crunch Lab in the bridge position and the accompanying LiquiFire in the neck position - and I am 200% pleased with the pickups. To insure that I wasn't just being crazy, I had my brother play my guitar and he was amazed by the quality. He said my guitar sounded like it cost thousand of dollars. (In reality, only around $470 after all improvements.)This is a MUST buy if you're a prog metal guitarist - heck, just about any guitarist could love these pickup.s
Comments about DiMarzio DP228 Crunch Lab Bridge Humbucker Pickup:
First off, let me tell you these pickups arent all that crunchy. This isnt at all a bad thing. Im a huge RUSH fanatic and i think they sound very similar to alex lifesons sound. The perfect tone for this pickup is the song Limelight. Its crunchy, open/airy highs, semi-tight lows. its an all around great pickup. I play Metallica, DT, Pink floyd, Rush, Jeff beck etc. This pickup handles it all. The Liquifire is just as good and is honestly a perfect matchup. Try these pickups, youll love them.
Comments about DiMarzio DP228 Crunch Lab Bridge Humbucker Pickup:
i just installed the CrunchLab on the bridge of my Ibanez RG,and boy what a BIG!!! difference.this pup its hot,fat,warm,loud,crystal clear,and evil.its has a good balance of bass mid and treble and its not muddy.in a blues/rock setting its tigh,smooth and crunchy,the leads are sooo sweet and with a sustain that last for days,in a clean setting its crystal clear with chord definition and bell like sound and in a metal setting its just KILLER!!!!! I realy recomend this pickup to everybody no matter what kind of music you play it work for everything,its a pro-pickup and now my guitar sound like a high priced guitar.......BUY IT NOW!!!!!!!!
its very well constructed, its very pro,
this pickup is worth every dollar and more....
Comments about DiMarzio DP228 Crunch Lab Bridge Humbucker Pickup:
This pickup is very balanced. First of all, I think this can be compared to an Evolution, but the Crunch Lab is more focused, tied, crunchy, with great mystical harmonics, and will not get muddy at all. Also, the lows and mids tend to be more present here. In live situations, this pickup will be loud, clear, and very defined, and will make your guitar sing. It also combines very well with single coil pickups too, especially if you are looking for that straty tone. I installed this Crunch Lab in a Fender Strat (HSS) along with a Dimarzio Area 67 (middle) and HS3 (neck), and my God, this configuration sounds really awesome!!! The Crunch Lab provides my guitar a powerful humbucker crunchy tone, while at the same time combining well with twangy, blusey tones. This pickup can handle any type of rock, metal, thrash, and even classic rock, and will turn your axe into a classy instrument. I love Dream Theater, and digg the crunchy Petrucci's riffs on all his albums. However, this pickup will enhance any type of metal riff, from Pain Killer (JP), to Damage Inc. (Metallica), to Glass Prision (DM), to For the Love of God (SV), to Pantera, to Pink Floyd, to ZZ Top, and even Yngwie Malmsteen!!!!! This is how versatile this pickup is....and I highly recommend it. If you like the Evolution (a Sonic tone), the Fred, the Paff Pro, and the Mo' Joe, Air Norton, and even the HS3s, this pickup will offer you a synthesis of all these, but in my opinion, it is a higer step in the ladder! Buy It! You will never regret it!!!
I would rate it 10 if this pickup screams and is a little bit more louder, although it gets very close
No complaints whatsoever!
Its pricey, but worth it all the way!
Comments about DiMarzio DP228 Crunch Lab Bridge Humbucker Pickup:
The last few guitars I have built, I have found great success with heavy bodies and Dimarzio pickups. When reading what the crunch lab was supposed to do on Dimarzios site, I decided semi-sceptically to give it a try. This thing is absolutely amazing.Just like they state, it is not a total screamer or a boomer. No crushing lows like some and not in your face presence like the Evolutions, etc. The shape and sound of the individual notes is precise and articulate. Not muddy, even with legato playing and heavy yet odd chords. It is warm and smooth, yet loves huge amounts of gain, distortion and punch. Another amazing thing about this pickup is the fact that it absolutely loves tuning lower that a standard E. Where lots of pickups lose their character when dropped to very low tunings, this thing actually sounds as good or better, even with standard gauge strings.This pickup is absolutely perfect for the application I chose it for. This particular guitar is for playing live with an occasional drop D tuning. This is spectacular as a live pickup. Great definition of notes and the ability to not get muddy and noisy with another guitar and a bass to compete with in a confined area.One thing about this pickup to make it meet it's total potential is placement. Petrucci likes the pickup spun around with the solid bar toward the neck. That is a little deceiving. That is putting the hotter of the pickup sides closer to where it wants to me. I tried the Paul Gilbert trick of moving the bridge pickup 1MM closer to the neck than standard, yet installing the pickup with the solid bar to the bridge as designed and this thing came ALIVE!!! (I would love to try this a little more with other guitars, etc. But I think I am really on to something with this recipe.)If you are a total nit-pick about total sound perfection, try moving the pickup just that bit closer to the neck. (Especially for quick playing on the higher strings between the 12th fret and about the 18th or so. -depending on the particular guitar-) If you don't have the ear for little precision differences, or play mostly low power chords, just spin the pickup around and enjoy.
Clear
Clearer
Defined
Improves Sound
Comments about DiMarzio DP228 Crunch Lab Bridge Humbucker Pickup:
I just installed this in my super cheap Glen Burton Les Paul gold top. It's got a swamp ash body and particle board cap. Installed the Crunch Lab in the bridge because I wanted something a little less muddy than the X2Ns I'm using in my Flying V. It sounds awesome, very clear but still heavy and with great harmonic response. Every note in big chords is clearly heard and is defined even under high gain. The guitar is tuned drop C with a 70 gauge string on the low E and I play progressive metal. Highly recommend it for hard rock and heavy metal.
Fairly High Output
Improves Sound
Smooth Clear Highs
Tight Bass Response
Very Clear Tone
Comments about DiMarzio DP228 Crunch Lab Bridge Humbucker Pickup:
I bought this pickup (along with the Liquifire) to put in my Ibanez RG1451, to replace the stock V6f pickups. This ended up being a very good decision. My tone has gone from slightly muddy and weak to clear, tight, and powerful, anywhere on the neck.

I'm playing through Guitar Rig 4, basically through a tube screamer and a rectifier. Until these pickups entered the picture, I was starting to wonder if I'd reached the limits of my amp modelling software. Apparently not! The resulting tone is glorious. Exactly what I've been trying to achieve for ages. I like this set so much so much, that I immediately ordered the 7 string versions of each, and I'm going to put them both in my RG927qm.

That said, if you're looking for something that sounds a bit more raw and raunchy, you'd best look elsewhere. This pickup is all about precision, control, and balance.
Comments about DiMarzio DP228 Crunch Lab Bridge Humbucker Pickup:
...or at least get your axe to sound like JP. Switched the bridge pickup in an Ibanez RG570. It was like switching out a 6 cylinder for a V8 in a Mustang. The Crunch Lab tightened up the sound with less mids and tons of singing harmonics and breathed new life from the 12th fret up. Worth every penny. It completely changes the characteristic of your guitar,making it a little less punchy, but much clearer richness wise. So if you're sentimental about your tone, you'll be disappointed. If you want a more articulate, ready for speed tone, look no further.
Comments about DiMarzio DP228 Crunch Lab Bridge Humbucker Pickup:
Great pick up
I just had this pick up installed and I was blown away at how powerful and responsive it is. This is a well built pick up that has a great clean sound and a great crunch. I would buy another one in a heart beat.
Easy To Use
Functional
Good Quality
Improves Sound
Comments about DiMarzio DP228 Crunch Lab Bridge Humbucker Pickup:
I bought this pickup to install in my old Kramer offset flying V. It was completely gutted. Nothing but a wooden club, really. I paired the CL with the PAF Master in the neck. I was originally gonna go with a set of Seymour Duncans. I don't regret my purchase one bit! These were easy to install and I like the tones I get out if them. My beast has been revived! You can't go wrong with Dimarzio, in my opinion.
Easy To Use
Good Quality
Improves Sound
Baritone
Concerts
Low tuning
Metal
Practicing
Comments about DiMarzio DP228 Crunch Lab Bridge Humbucker Pickup:
I bought this for my PRS SE Mike Mushok baritone guitar, to replace the Seymour Duncan Black Winter that was in the bridge position. The difference in clarity is staggering. The lows are tight but not thin, and the highs are clear. The mids are nice and flat (not too round or scooped). If anyone is looking for a passive pickup for an extended-range instrument, this will do you well! One tip: make sure you measure the span from the bottom to the top strings at the bridge. I'm glad I did, because the f-spacing is perfect in my baritone. Also, John Petrucci uses his with the bar magnet facing away from the bridge, so I installed it that way too.
Good Quality
Improves Sound
Super Clear
Concerts
Practicing
Recording
Comments about DiMarzio DP228 Crunch Lab Bridge Humbucker Pickup:
After trying a whole bunch of different brands and styles of pickups, a friend refered this one to me. So I ordered one and it really does make a huge difference in recorded sound. Clarity is key
Easy To Use
Functional
Good Quality
Improves Sound
All uses
Concerts
Practicing
Comments about DiMarzio DP228 Crunch Lab Bridge Humbucker Pickup:
Okay, first and foremost, this thing sounds huge, I put it in my Warmoth Partscaster, and it blew my mind. The clean tones are excellent, with some of the clearest, yet thickest notes to ever come out of any guitar I have ever owned, fat lows, punchy mids, and sparkly (but not harsh) highs. Stomp on your favorite Overdrive/Distortion pedal, and that is where this pickup comes to life. This thing brings clarity and definition to chords and arpeggios like no other pickup I have ever heard. If you are into Thrash or Speed Metal, scoop the mids and high noon the bass and treble on your amp, and you will definitely get the sound you have been wanting. Power chords and octaves will knock your socks off.
Good Quality
Improves Sound
Backup
Enhances Overall Guitar
Practicing
Comments about DiMarzio DP228 Crunch Lab Bridge Humbucker Pickup:
Absolutely Amazing tone! I bought this pick up to restore my very first electric guitar (gift from grandma' to pursue my musical aspiration back in 1994 when I was still a teenager -- yes, I got a guitar relevant to that age group and experience level -- which I loved by the way). Needless to say the pick-ups needed some upgrading even when the guitar was new -- for several decades I've had the "project" to upgrade with one Dimarzio -- on the back of my mind. I've gotten several guitars through the years since then, but last year I decided to restore this very first one as sentimental value as it was her gift. I would never part from something like that. I ended up getting 3 pick ups (This one, the Area '61 D416 & Cruiser Neck D186). This guitar has now that amazing sound the manufacturer could only dream of. Just remember that pick ups are only one part of the equation (big part at that) -- but not the entire package -- the type of wood, resonance of the body and fretboard, along with the hardware and electronics and how well it is constructed originally will also affect your sound, sometimes a lot more than you can imagine. I almost completely restored this guitar (new almost everything other than the neck & body and some accents). I cannot start to imagine how much better would sound if the change was placed on a different instrument. The take away from the story, this can even make an inexpensive guitar sound amazing. Hope this helps!
Easy To Use
Functional
Good Quality
Improves Sound
Comments about DiMarzio DP228 Crunch Lab Bridge Humbucker Pickup:
Iinstalled the F space into my ibanez rg370dx and it really changed the sound, it went from weak, sloppy and no punch to having good punch for heavy riffs and keeping the note work clear. Night and day difference. I mostly play death metal and stuff like that but this should cover all rock needs, sounds great clean as well. Also I first ordered the wrong one (reg space) the magnets didnt line up wit hthe strings and it sounded bad, dimarzio let me trade it for the F space and its much much better sounding and lines up good. So make sure your getting the right one. I would highly recommand this to anyone that has this guitar and wants and plays metal. you will love it.
Clear
Defined
Dynamic
Functional
Improves Sound
Organic
Punchy
Concerts
Practicing
Recording
Comments about DiMarzio DP228 Crunch Lab Bridge Humbucker Pickup:
This is such an awesome pickup! At first I didn't know if it was going to work in my all mahogany guitar. Dimarzio recommends you put the blade facing towards the neck, so i tried that and it sounded very bassey and kind of muddy. I was on the verge of returning the pickup, however I read around and saw that if you flip the blade towards the bridge you get a different sound. When I did this the pickup blew me away! It's everything Iv'e wanted. It sounds so clear and defined in my dark sounding mahogany guitar. Its brought it to life! This pickup sounds good for every style of music and isn't high output which I like. I play a lot of metal and this pickup is dynamic, harmonically rich, and responds well to my guitars volume knob.
Comments about DiMarzio DP228 Crunch Lab Bridge Humbucker Pickup:
I replaced the Seymore Duncan SH4 JB in my Ibanez and it its much more powerful and tight. Nice, crushing yet tight and focused Lows and Clear loud highs. Never Sterile and harsh like EMG's. Petrucci is the man!
{ "pageType" : "item_page", "placements" : "3", "placementNames" : "rr1,rr2,rrt" }