Dunlop Accessories
Ways to Shop
Price Drop

Best Sellers

Open Box Gear

Top Rated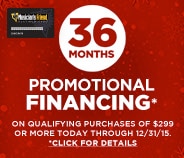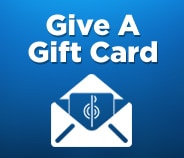 all
Open Box
Results 181 - 200 of 284 matches
Page:
< Prev
1
...
8
9
10
11
12
of
15
Next >
Compare

Compare Now

site1prodJ20792

Compare

Compare Now

site1prodJ20772

Price Drop

Compare

Compare Now

site1prodH72016

Best Seller

Compare

Compare Now

site1prod364045
Top Rated

Compare

Compare Now

site1prod100932

Compare

Compare Now

site1prodJ20793

Starting at $5.29

List:

$7.65

Compare

Compare Now

site1prodH78935

Compare

Compare Now

site1prodJ21218
Top Rated

Compare

Compare Now

site1prod111007

Compare

Compare Now

site1prodJ20789

Best Seller

Compare

Compare Now

site1prodJ12068

Compare

Compare Now

site1prodJ12059
Price Drop

Dunlop Shy Slide

• Play normally and play slide notes simultaneously • 1" long • Adjustable Velcro strap.

Compare

Compare Now

site1prod364046

Compare

Compare Now

site1prodH72006

Compare

Compare Now

site1prodJ10578

Compare

Compare Now

site1prodJ10576
For guitarists and bassists, there's no shortage of accessories on the market to help you get the most out of your instruments and play them in new, innovative ways. In fact, there's so much out there that finding the right gear can take a lot of looking... unless you know where to look. Once you've discovered Dunlop accessories, though, you probably won't need to look anywhere else. The variety of gear that Dunlop has to offer is simply outstanding, and this section is the place to find all those little things you need to fill up the accessory compartments in your guitar case.

Dunlop's biggest claim to fame is probably their lineup of guitar picks, so those are a great place to start out. They've got all the materials you'd expect, including nylon, tortex, delrin and even carbon fiber, so you won't have any trouble finding a Dunlop pick with the perfect feel for your own tastes. And while you're at it, you can grab something like the Dunlop Scotty Pick Holder or Microphone Stand Pick Holder to make sure that you've always got your new picks within arm's reach on the stage.

There's also a fair share of situational accessories here, which you can use for certain playing styles or cases. For instance, the capo is a pretty common piece of kit that allows you to shorten the scale of your guitar to raise the pitch. The Dunlop Trigger Flat Guitar Capo does its job well and is a lot quicker than a standard capo to place and remove, so you can do rapid pitch changes on the fly. Other accessories that can really make a difference in how you play include tonebars and slides, such as the Dunlop Derek Trucks Signature Glass Bottle Slide. If you've never tried any of these before, maybe it's time to experiment!

Picks, pick holders, capos, slides and tonebars are only scratching the surface of Dunlop accessories. With a huge selection featuring strings, straps, polishes, cleaners and tons more, it's not a stretch to say that you can find everything you need to tweak your instrument's sound right here. Whether you'd like some supplies for playing your guitar, caring for it or even just something as simple as a cable, Dunlop has you covered.