Gator Accessories
Ways to Shop
On Sale

Best Sellers

Open Box Gear

Top Rated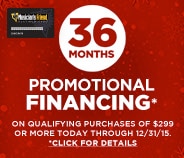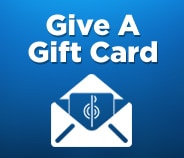 all
Open Box
Results 261 - 280 of 329 matches
Page:
< Prev
1
...
12
13
14
15
16
17
Next >
$79.99

List:

$129.99

$72.79

Compare

Compare Now

site1prodH89663

Compare

Compare Now

site1prodH89644

Compare

Compare Now

site1prodH03000

Compare

Compare Now

site1prodJ13832
Compare

Compare Now

site1prod546097

Top Rated

Compare

Compare Now

site1prod546167

Compare

Compare Now

site1prodH02997

Compare

Compare Now

site1prod545831
Gator Power Distribution

This rack mountable 6-outlet power strip is an essential to make the most of your rack system. Since it's from...

$99.99

List:

$159.99

$90.99

Compare

Compare Now

site1prod421673

Compare

Compare Now

site1prodH82074

Compare

Compare Now

site1prod545874

Compare

Compare Now

site1prodJ10625
Gator is well-known worldwide for the exceptional durability of their cases, gig bags, and covers, but they also specialize in other accessories for musicians and audio engineers. From mic, guitar, and keyboard stands to wall hangers, rack drawers, and even pedalboard power supplies, Gator's line of accessories is quite an extensive one. Of course, it's also just further proof of how passionate Gator is about providing you with the necessary gear to hone your talents both comfortably and efficiently.

With a catalog as far-reaching as Gator's, you might be wondering where to start your search. An easy way to narrow down your choices is to just start with the most popular items. For example, if you're a sound engineer who hits the road often with a professional touring band, check out the GRC PU Pop-up console rack. Featuring high-density polyethylene construction, this mobile audio 19" console rack is rugged and extremely portable. Additionally, the top rack is mounted on a patented ratchet system, allowing its rail to pop up for easier access.

Or, maybe you're a guitarist who often incorporates various effect pedals into their performance. If so, then take a look at the best-selling G-Bus-8-US pedal board power supply. Boasting eight 9V outputs, three 18V outputs, and providing short circuit protection, this heavy-duty yet compact unit mounts easily to most pedalboards and also comes with 24" patch cables. Overall, the G-Bus-8-US is a simple and affordable unit for keeping your effects pedals in perfect working order.

And these are only a couple of the many accessories Gator has in store for you. As you can see, Gator's dedication to your playing enjoyment goes far beyond their cases, gig bags, and covers. No doubt, whether you're a budding keyboardist, an aspiring vocalist, or an expert sound technician, Gator has an ideal accessory waiting for you, right here.