On-Stage Stands Accessories
Ways to Shop
Price Drop

Best Sellers

Open Box Gear

Top Rated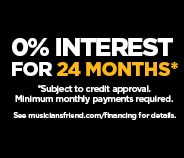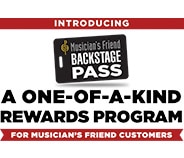 all
Open Box
Results 1 - 20 of 135 matches
Page:
1
2
3
4
5
6
7
Next >
Top Rated

$59.95

List:

$109.99

$52.76

Compare

Compare Now

site1prod450388

Best Seller

Compare

Compare Now

site1prod452062

Top Rated

Compare

Compare Now

site1prodH95530

Top Rated

$24.95

List:

$43.99

$21.96

Compare

Compare Now

site1prod450246
Best Seller

Compare

Compare Now

site1prod453710

Top Rated

Compare

Compare Now

site1prodJ08182

Price Drop

$26.95

List:

$72.99

$23.72

Compare

Compare Now

site1prod450386

Top Rated

$79.94

List:

$149.99

$70.35

Compare

Compare Now

site1prod450384
Best Seller

Compare

Compare Now

site1prod450342

Top Rated

Compare

Compare Now

site1prodH73752

Top Rated

Compare

Compare Now

site1prod450415

Top Rated

Compare

Compare Now

site1prod451024
In order to make the most of your lessons, practices and live performances, you need the right supportive tools. That's where On-Stage Stands comes in. In spite of its name, On-Stage Stands carries much more than just instrument and microphone stands. It also carries cases, adapters, mic clips and many more items to support your shows, practices and even recording sessions. Its wide selection of innovative and high-quality products is sure to offer everything you need to take your setup to the next level.

On-Stage Stands has accessories for everyone, regardless of instrument. A keyboardist, for example, will love the On-Stage Stands Deluxe Keyboard X-Stand. This sturdy stand can support up to 250-pounds and features a quick, easy-to-use squeezable adjustment system, making setup and teardown a breeze.

If you're a guitarist looking for a stylish and convenient way to tote your instrument, the On-Stage Stands Electric Guitar Case Tweed is the answer. This hard case features a tweed vinyl exterior with reinforced piping, solid brass latches, hinges and feet for durability and a classic look. Meanwhile, the custom-molded interior and plush lining keep your instrument safe and make it easy to transport to practice, lessons and gigs.

For setting up or upgrading a serious home studio, you're going to want to check out the On-Stage WS8700 Professional 2-Tier Metal Workstation. It features rugged metal construction for durability, and the Z-frame allows you to independently adjust the heights and widths of each surface for an ergonomic setup. It's perfect for recording, mixing or composing with every piece of equipment in its right spot.

This is only a small sample of everything On-Stage Stands has to offer. From piano benches and drum thrones to capos and speaker brackets, On-Stage Stands' selection of accessories is sure to improve the life and craft of any musician. And at such great prices, you'll be able to enhance your entire setup.