SKB Accessories
Ways to Shop
Price Drop

Best Sellers

Open Box Gear

Top Rated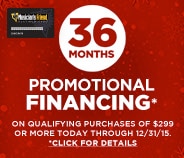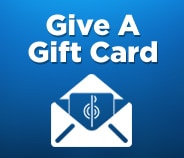 all
Open Box
Results 61 - 80 of 188 matches
Page:
< Prev
1
2
3
4
5
6
of
10
Next >
Top Rated

SKB U.S. Roto Rack

Hit the road securely! Roto-Molded tough shell with front and rear doors, recessed military-grade twist...

Starting at $204.99

List:

$339.99

Compare

Compare Now

site1prod544581

Top Rated

Compare

Compare Now

site1prod544713

Price Drop

Starting at $109.99

List:

$259.99

Compare

Compare Now

site1prodH72762

Price Drop

Compare

Compare Now

site1prodJ14215
Top Rated

$149.99

List:

$244.99

$139.49

Compare

Compare Now

site1prod541663

Top Rated

Compare

Compare Now

site1prod544717

Price Drop

$89.69

List:

$188.99

$78.93

Compare

Compare Now

site1prod502470

Price Drop

Starting at $189.99

List:

$434.99

Compare

Compare Now

site1prodH72758
SKB has been a leader in the construction of musical instrument and equipment cases since 1977, and their designs are considered by many pros in the music business to be the best. With that in mind, SKB specializes in a wide range of other accessories as well, and within this selection you'll find more than enough choices. From shelves and drawers to mixer cases and even rack hardware, SKB is dedicated to anyone who has a passion for entertaining an audience, whether you're a metal shredder, budding audio engineer, or an upcoming DJ.

The right cases and accessories for you will come down to your own specific needs (that goes without saying), but you can still make your decision easier by starting with the more popular items. For example, any audio engineer would be happy with the Roto Gig Rig Mixer Rack. Boasting 10 rack spaces on the slant top and 10 on the bottom, and featuring ergonomic handles and first-class panel closures with locks, this mixer rack is an ideal accessory for any live sound technician. While you're at it, check out the SKB10-AC1 Rack Hardware. Containing 12 sets of rack rail clip nuts and bolts, this hardware pack is essential for users of SKB racks.

Or, maybe you're a DJ who wants to hone their craft more comfortably... if so, then the AV Shelf might be just what you're looking for. With its scissor design that allows the shelf to remain connected to an SKB Mighty GigRig or GigSafe while the lid is closed, the sturdy shelf is perfect for laptop computers, projectors, and even monitors. To put it simply, you'll realize why the AV Shelf is one of SKB's best sellers quickly after using it.

When it comes to putting on the show of a lifetime, certain accessories are essential to ensuring everything goes off without a hitch, and obviously your cases and gig bags are some of the most important. After all, you can't just unload and pack up your valuable equipment without keeping it safely guarded. Of course, you don't have to worry about your gear's well-being when you own any of SKB's accessories. In fact, SKB's molded polymer transport cases are even used by the military, so that should give you an indication to how committed they are to the protection of your gear.