Accessories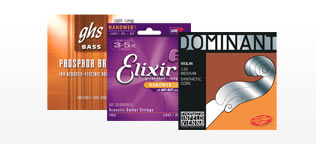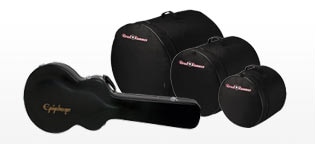 Ways to Shop
Best Sellers

Items with Rebates

On Sale

Price Drop

Restocks

Top Rated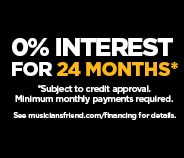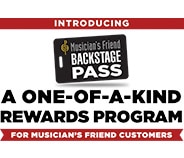 all
Open Box
Results 8401 - 8420 of 11070 matches
Page:
< Prev
1
…
419
420
421
422
423
of
554
Next >
Compare

Compare Now

site1prod502344

Compare

Compare Now

site1prod339878

Compare

Compare Now

site1prod429919

Compare

Compare Now

site1prodH99661
Compare

Compare Now

site1prodJ10811

Compare

Compare Now

site1prodJ16810

Compare

Compare Now

site1prodJ10826

Compare

Compare Now

site1prodJ23919
Compare

Compare Now

site1prod104565

Price Drop

Compare

Compare Now

site1prod584261

Compare

Compare Now

site1prodJ10869

Top Rated

Compare

Compare Now

site1prod106029
Price Drop

Ernie Ball Glass Slide

A seamless glass slide that simulates the original broken-bottleneck slide sound used by blues guitarists.

Starting at $4.24

List:

$7.00

Compare

Compare Now

site1prod585811

Compare

Compare Now

site1prodH81987

Compare

Compare Now

site1prodJ19351

Price Drop

Compare

Compare Now

site1prodJ02171
Compare

Compare Now

site1prodJ01855

Top Rated

Compare

Compare Now

site1prod364501

Compare

Compare Now

site1prod541639

Jewel Custom Clarinet Stand

Craftsmanship and elegance come together in the Jewel Custom Stand. Detailed millwork on the peg and base...

Compare

Compare Now

site1prod471531
It's obvious that you love your instrument. You spent a lot of time checking out the different options to find the one that just "clicked" with your playing style and attitude, and now you're ready to rock. Or are you? See, it takes more than just a great instrument to hit the stage and change the world of popular music forever; you're also going to need some accessories. And regardless of which accessories you need, the odds are that you will be able to find them in this section.

Ask any musician and they will tell you they're only as good as their accessories. That's because great accessories can keep your instrument safe, and also enhance it when you're on the stage, in the studio, or just jamming at home.

So which accessories are right for you? Well, obviously that comes down to need and personal preference. There is no right or wrong answer, and there are literally thousands of options available here. For example, are you looking for a case to store your guitar? Then you may want to check out the Deluxe Electric Guitar Case from Musician's Gear or the Les Paul Hardshell Case from Epiphone. Maybe you'd rather a stand than a case? Then have a look at the GS525B Five-Instrument Guitar Rack from Hercules Stands or the Tubular Guitar Stand from Musician's Gear. Any of these stands and cases would be a worthy addition to any guitar player's collection.

Of course, we also carry cables for microphones, speakers, guitars, basses, and just about anything else that requires one. We have tuners such as the SN-1 Guitar and Bass Tuner from Snark and the DT-10 Digital Pedal Tuner from Korg. You'll even find desks for the recording studio and music stands for the orchestra in this section. Some of our top brands for Accessories are Musicians Gear, Planet Waves, Seymour Duncan, D'Addario, Mogami, and much more. Accessories are absolutely integral items for any musician. Take a look around, find the perfect items for you, and watch as your skills truly begin to flourish
.
You are changing the Ship-To country.
Our product catalog varies by country due to manufacturer restrictions. If you change the Ship-To country, some or all of the items in your cart may not ship to the new destination.
{"reportSuiteIds":"","prop2":"","prop1":"","prop5":"","prop6":"","prop3":"","prop4":"","channel":"","linkInternalFilters":""}
department
site1L
/accessories
cat|site1L
?pageName=department-page&N=500509