Accordions
Ways to Shop
Best Sellers

Price Drop

Top Rated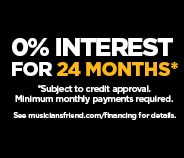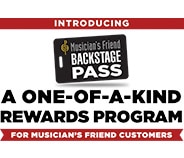 all
Open Box
Results 21 - 40 of 70 matches
Page:
< Prev
1
2
3
4
Next >
$1,579.00

List:

$1,974.00

Compare

Compare Now

site1prodJ07506

$3,420.00

List:

$4,885.00

Compare

Compare Now

site1prod585490

$1,629.00

List:

$2,328.00

Compare

Compare Now

site1prod708273

Price Drop

Starting at $101.58

List:

$166.00

Compare

Compare Now

site1prodH86932
The accordion is an instrument that originated in Germany in the early 19th Century. Though rather different in appearance and construction to the modern accordion, the instrument has evolved to become the instrument popular all over the world, especially in countries like Brazil and Mexico where it is considered a primary instrument. A decent accordion is surprisingly affordable, with well-constructed and attractive instruments starting in the $300 - $500 price range. Accordions come in a variety of sizes, from 10 treble keys, to 34 button accordions; we have what you are looking for. With products from the top brands, including Hohner Accordions and SofiaMari Accordions we are sure to have something for every player. All of our accordions are supported by our price & satisfaction guarantees and free standard shipping applies to all orders except heavy items
.
You are changing the Ship-To country.
Our product catalog varies by country due to manufacturer restrictions. If you change the Ship-To country, some or all of the items in your cart may not ship to the new destination.
{"reportSuiteIds":"","prop2":"","prop1":"","prop5":"","prop6":"","prop3":"","prop4":"","channel":"","linkInternalFilters":""}
category
site1TBA
/accordions
cat|site1TBA
?pageName=subcategory-page&N=501960