Acoustic Classical & Nylon Guitars
Ways to Shop
Best Sellers

Items with Free Gifts

On Sale

Price Drop

Restocks

Top Rated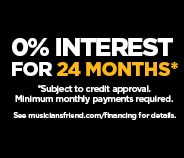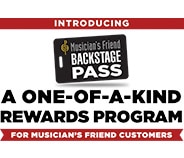 all
Open Box
Results 61 - 80 of 232 matches
Page:
< Prev
1
2
3
4
5
6
of
12
Next >
Top Rated

Compare

Compare Now

site1prod513431

Top Rated

$1,399.00

List:

$1,810.00

$951.32

Compare

Compare Now

site1prod515598

Top Rated

Compare

Compare Now

site1prodH90149

Best Seller

$699.99

List:

$1,170.00

$492.79

Compare

Compare Now

site1prod621049
Top Rated

$999.99

List:

$1,710.00

$799.99

$879.99

Compare

Compare Now

site1prod621048

Sale

$679.99

List:

$1,499.99

$543.99

Compare

Compare Now

site1prod514322

Best Seller

Compare

Compare Now

site1prodH96240

Best Seller

Compare

Compare Now

site1prodJ13666
Top Rated

Compare

Compare Now

site1prod583152

Top Rated

Compare

Compare Now

site1prodH90150

Price Drop

Compare

Compare Now

site1prodH96235

Top Rated

Compare

Compare Now

site1prod513429
When Beethoven heard Mauro Giuliani play the guitar, he described it as "a miniature orchestra in itself." Today's acoustic classical and nylon-stringed guitars have evolved somewhat from the instrument Giuliani would have played in the early 19th century, but the description still applies. These guitars have a different sound than their metal-stringed modern cousins, which makes them better-suited to the classical music they're built for. Acoustic classical guitars come in either classic or modern shapes, giving you the choice between a contemporary look and a more period-authentic design. With the modern style, you will also have the option of a cutaway body that allows easier access to the frets closest to the sound hole. In addition to these different variations on the classic guitar, you'll find flamenco guitars in the category as well. No matter what style of nylon-stringed guitar you prefer, there is a perfect fit for your tastes. There's always a great option for beginners, too. It's never too early to begin learning an instrument, but the full-sized classical guitar can be too big for a young student. To solve this problem, there are four scaled-down versions of classical guitar: 1/4, 1/2, 3/4 and 7/8. Players can swap up sizes as they get older, effectively allowing their guitar to grow along with them. A 3/4 or 7/8 guitar is also a good option for an adult player if you have a smaller build or hands, when the size of a traditional classical guitar makes it hard to handle. To get more versatility out of the classical guitar, consider choosing an acoustic-electric model. With built-in pickups, these guitars not only sound great on their own, they also pass a clear, distortion-free signal to your amplifier or recording studio equipment when they're plugged in. This adaptability helps to ensure that your guitar sounds just as good no matter where you play it, with or without electronic gear. Based on the shape and size as well as your preferred combination of woods, it's fairly straightforward to narrow down your options when picking out a nylon-stringed guitar. Start by listing instruments that are well-suited to your style of music, then choose from that list based on your skill level and the features you need. With the right guitar in your hands, playing it should feel as natural as breathing
.
You are changing the Ship-To country.
Our product catalog varies by country due to manufacturer restrictions. If you change the Ship-To country, some or all of the items in your cart may not ship to the new destination.
{"reportSuiteIds":"","prop2":"","prop1":"","prop5":"","prop6":"","prop3":"","prop4":"","channel":"","linkInternalFilters":""}
category
site1ALA
/acoustic-classical-nylon-guitars
cat|site1ALA
?pageName=subcategory-page&N=500025