Acoustic Guitar Strings

Ways to Shop
Best Sellers

On Sale

Price Drop

Top Rated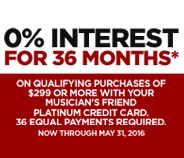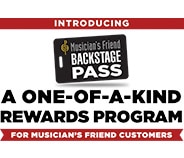 all
Open Box
Results 561 - 567 of 567 matches
Page:
< Prev
1
…
10
11
12
13
14
15
Sale

Compare

Compare Now

site1prodJ14099

Compare

Compare Now

site1prodJ20231

Compare

Compare Now

site1prodJ20290

Compare

Compare Now

site1prodJ20283
Compare

Compare Now

site1prodH73257

Sale

Compare

Compare Now

site1prodJ14098

Sale

Compare

Compare Now

site1prodJ14094
The sound of an acoustic guitar is arguably the most well known in all of modern popular music. Without electronic components, the guitar relies solely on the interaction between the strings and the sound box to produce every note. Because of this, the strings of your acoustic guitar can significantly influence its sound. To get the most out of your guitar, keep an eye on the condition of the strings. You don't need to wait until your strings break to replace them. When they get old enough that their tone starts to change, it's time to re-string. Depending on the guitar, you may choose either nylon or metal strings. Nylon strings are the modern substitute for gut strings, so they're usually found on older styles of guitar such as baroque or flamenco. If you play the classical guitar, take care to fit it with the correct strings: since classical guitars are sized and tensioned differently from other varieties of acoustic guitar, they can be damaged by standard strings. Similarly, classical guitar strings won't work with other guitars. For metal-stringed guitars, there are several options available, each with its own acoustic character. The three most common types of metal strings are bronze, phosphor-bronze and silk-and-steel. The staple string for many guitarists, bronze produces a bright, quickly-fading tone that's lively and well-suited to any style of music. Phosphor-bronze is similar, but with added warmth and longer sustain. For a completely different sound, consider silk-and-steel. These strings create a tone that's gentle and mellow. Lower in tension and available in lighter gauges, silk-and-steel strings are easier to play and are great for vintage guitars that need special strings. It's also important to keep in mind the gauge of the strings you're choosing. Higher gauges are thicker, producing increased volume and extended sustain with an overall warmer tone. The trade-off of the rich overtones of heavy-gauge strings is that they are more challenging to play, requiring more force to fret, pick and strum. If you are an experienced guitarist, you likely have a preferred gauge already. If you're a beginner, it's a good idea to start with a lighter gauge to make the learning curve more forgiving. In the end, the right combination of material and gauge is a matter of personal preference. You may need to try several different acoustic guitar strings before you find the perfect ones for you, but the results will certainly be worth it
.
You are changing the Ship-To country.
Our product catalog varies by country due to manufacturer restrictions. If you change the Ship-To country, some or all of the items in your cart may not ship to the new destination.
{"reportSuiteIds":"","prop2":"","prop1":"","prop5":"","prop6":"","prop3":"","prop4":"","channel":"","linkInternalFilters":""}
category
site1LAAB
/acoustic-guitar-strings
cat|site1LAAB
?pageName=subcategory-page&N=500523