Blueridge Acoustic Guitars
Ways to Shop
Price Drop

Best Sellers

Open Box Gear

Top Rated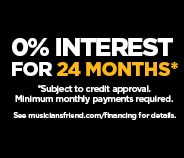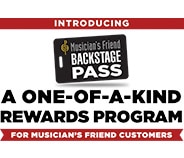 all
Open Box
Results 41 - 60 of 66 matches
Page:
< Prev
1
2
3
4
Next >
Compare

Compare Now

site1prodJ21813

$1,199.99

List:

$1,495.00

Compare

Compare Now

site1prodJ21801

Compare

Compare Now

site1prodH74961

Compare

Compare Now

site1prodH82524
Top Rated

$1,104.11

List:

$1,695.00

Compare

Compare Now

site1prodH82507

Price Drop

Compare

Compare Now

site1prodJ21800

Top Rated

Compare

Compare Now

site1prod515165

Compare

Compare Now

site1prodH74962
Compare

Compare Now

site1prodH82510

$1,217.84

List:

$1,895.00

$1,071.70

Compare

Compare Now

site1prod524007

Price Drop

$527.93

List:

$795.00

$464.58

Compare

Compare Now

site1prod515164

$1,042.76

List:

$1,195.00

Compare

Compare Now

site1prodJ21809
$1,999.99

List:

$3,195.00

Compare

Compare Now

site1prodJ21810

Price Drop

$399.50

List:

$595.00

$319.60

Compare

Compare Now

site1prodH82513

Compare

Compare Now

site1prodJ21817

$1,999.99

List:

$2,795.00

Compare

Compare Now

site1prodJ21802
Price Drop

$1,672.24

List:

$2,795.00

Compare

Compare Now

site1prodJ21818

Compare

Compare Now

site1prodJ21976

Price Drop

Compare

Compare Now

site1prodH82512

$1,294.25

List:

$1,995.00

Compare

Compare Now

site1prodH74959
If you're a folk or bluegrass player, then you're probably familiar with the Blueridge name. One of the 22 brands currently owned by Saga Music, Blueridge specializes in historic and pre-war reproductions and their acoustic guitars have garnered a lot of praise from musicians and publications. Bluegrass player, John Jorgenson and Grand Ole Opry legend, Jimmy Capps both strum a Blueridge, while Guitar Magazine, Total Guitar and Music Maker rave about the quality and affordability of Blueridge instruments. Whether you're a student or professional, you'll certainly want to include Blueridge in your search for an acoustic guitar. You'll find contemporary and historic looking versions of the dreadnought, Adirondack, slope shoulder and tenor. All of these acoustic guitars are crafted to be lightweight and feature the excellent workmanship and sound Blueridge is known for.
A great way to narrow down your search when looking through the variety of options available for Blueridge acoustic guitars is to ask yourself a couple of questions. Do you want a 6-string or 12-string? What appeals to you the most - a modern design or pre-war style? Are you right or left-handed? Do you prefer a dreadnought or Adirondack? Once those questions are answered, you can focus on the acoustic guitars that have the features you want to accommodate your musical style.
For musicians who prefer a dreadnought, the Blueridge BR-60 Contemporary Series Dreadnaught Acoustic Guitar is an excellent choice.  With its low profile neck, rosewood fretboard and nickel-plated Kluson style tuners to ensure perfect pitch, this guitar will sound great right out of the box. If you like authentic vintage styling, the Blueridge Prewar Series BR-240A Dreadnought Acoustic Guitar offers an old-fashioned look but delivers a modern day performance.

Adirondack lovers will probably want to look at the Blueridge BR-163A Adirondack Top Craftsman Series 000 Acoustic Guitar. Like others in the series, this acoustic guitar is designed with hand-carved parabolic top braces in an authentic prewar forward X pattern. That, combined with an excellent string height and quality solid woods, provide you with a beautiful sound and appearance. 

Guitar players looking for designs from the 40s and 50s will appreciate the stunning look and warm tone of the Blueridge Historic Series BG-180 Slope Shoulder Acoustic Vintage Sunburst. Its ebony finger board is smooth and comfortable to play, while the solid spruce top and abalone purfling on the edges create a guitar that's visually striking too. 

As you decide on which acoustic guitar is best for you, remember one thing. Blueridge guitars are never overbuilt. Their attention to detail and quality craftsmanship, combined with traditional and modern features, ensure you'll become one of the many musicians who enjoy playing a Blueridge acoustic guitar.