Acoustic Violins
Ways to Shop
Best Sellers

On Sale

Price Drop

Top Rated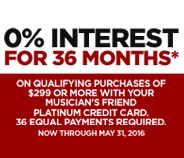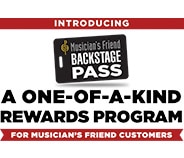 all
Open Box
Results 21 - 40 of 105 matches
Page:
< Prev
1
2
3
4
5
6
Next >
Price Drop

Starting at $76.82

List:

$149.95

$49.16

Compare

Compare Now

site1prodH73551

Best Seller

Compare

Compare Now

site1prodJ09886

Best Seller

Compare

Compare Now

site1prod502203

Best Seller

Compare

Compare Now

site1prodH74240
Best Seller

Compare

Compare Now

site1prodH74239

Best Seller

$299.99

List:

$499.99

$269.99

Compare

Compare Now

site1prod502225

Best Seller

Compare

Compare Now

site1prodJ00689

Best Seller

$159.99

List:

$179.95

$97.27

Compare

Compare Now

site1prodH84821
Top Rated

$599.99

List:

$1,155.00

$449.99

Compare

Compare Now

site1prod470311

Best Seller

Starting at $494.60

List:

$729.00

Compare

Compare Now

site1prodH73123

Best Seller

$149.99

List:

$249.99

$132.52

Compare

Compare Now

site1prodH83398

Best Seller

$169.99

List:

$249.99

$103.35

Compare

Compare Now

site1prodH75764
The violin has had a voice in everything from Bach to the Beatles and beyond since the 16th century. A versatile string instrument that evokes a wide range of emotions, it's no wonder it has enjoyed such staying power. Here is an extensive selection of acoustic violins that makes it easy to find the best one for you whether you're a student who's just signed up for your first lesson or a seasoned musician who performs professionally. Are you going to be playing in a school band, quartet, country group or orchestra? Check out the craftsmanship and rich sound of these violin outfits and you'll be pleased to see a wide range of prices and features to help you make your decision.

If you're a budding violinist, your music teacher will probably suggest a beginner-friendly option such as the Stentor Student II Series Violin Outfit. The finely handcrafted violin is made of selected tone woods and ebony. Top rated for beginners, it's easy to play and sounds fantastic. It comes with a wooden bow and lightweight case so you're ready for class and practice in no time. Another great starter package is the Cremona SV-75 Premier Novice Series Violin Outfit. It too comes with everything you need to begin your musical education and you'll be pleasantly surprised by the exceptional quality and tone of this model - especially considering how easy it is to afford.

For the more experienced player, you could start your search with the Silver Creek Model 8 Violin 4/4 Outfit. Crafted in a Prague workshop, it's a Stradivarius-inspired model with a fully hand-carved Carpathian spruce top, old-world finish, seasoned ebony fittings, and Thomastik Dominant strings. The sweet tone of this gorgeous instrument blends well with everything from classical to bluegrass music. At the far end of the price spectrum, the Yamaha Intermediate Model AV20 Violin is a real beauty that produces a melodious, yet powerful sound. The elegant hand-carved spruce top plus maple back and sides are seasoned and aged over five years, then finished off with lovely reddish-gold shading and a highly-flamed back and sides.

These beloved string instruments are suitable for many styles of music because you can use them to produce sounds that go from playfully lilting to darkly haunting and everything in between. Whether you're learning to play "Twinkle, Twinkle Little Star" on the fiddle or rosining up your bow for a more technical piece such as Mendelssohn's Violin Concerto; with such a wide assortment, you'll have no problem finding the best outfit for you. Once you do, it'll sure be exciting to make your acoustic violin sing for the audience!