Amplifier Parts
Ways to Shop
Best Sellers

Price Drop

Top Rated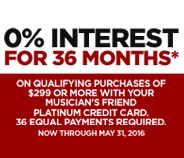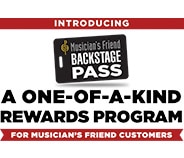 all
Open Box
Results 1 - 20 of 249 matches
Page:
1
2
3
4
5
6
of
13
Next >
Price Drop

Starting at $253.19

List:

$420.00

Compare

Compare Now

site1prod660252

Price Drop

Compare

Compare Now

site1prodH70064

Top Rated

Compare

Compare Now

site1prodJ01877

Price Drop

Tung-Sol 12AX7 Tube

High gain, ultralow microphonics, and superb linearity. Full, musical sound.

Compare

Compare Now

site1prod212231
Top Rated

Compare

Compare Now

site1prod660030

Price Drop

$158.66

List:

$225.00

$147.55

Compare

Compare Now

site1prodJ01562

Top Rated

Compare

Compare Now

site1prod501898

Top Rated

Compare

Compare Now

site1prod212034
One of the best things about owning an amplifier is that you can customize it to get the exact sound you're after. Depending on the style and make of your amp, there are an almost endless number of options available to you, allowing you to tweak your tone by mixing and matching elements until it's just perfect. And with the parts found here, you're sure to find everything you're looking for to enhance or replace anything in your current amp.

Before diving right in, because it's such an enormous section, you'll want to start by breaking your search down by specific parts. From speakers and vacuum tubes to kits, testers, casters, handles, brackets, knobs and more this section houses basically every amplifier component imaginable. For example, if you're looking to replace your speakers, start with a best-seller like the professionally designed Eminence Kappa-15A 15" American Standard Speaker or, for a more classic sound, the Celestion Heritage G12-65 65W, 12" Vintage Guitar Speaker. The speakers play a huge role in the overall tone of your music, so having speaker can make all the difference.

As mentioned above, you'll also find a huge variety of tubes to choose from as well. Power, preamp and rectifier tubes can all be found, as solo tubes or occasionally in packs, so you can always have a spare on hand too. Depending on your amp configuration you'll be looking for different amounts of tube types, so make sure you understand the internals of your amplifier before making your decision.

With companies like Fender, Ernie Ball, B-52, Electro-Harmonix, Celestion, Eminence, Peavey, Yamaha and so many others all represented here, there's no shortage of top brand parts to choose from. All you need to do is decide how you want to augment your amp, pick out the parts, and get ready to rock
.
You are changing the Ship-To country.
Our product catalog varies by country due to manufacturer restrictions. If you change the Ship-To country, some or all of the items in your cart may not ship to the new destination.
{"reportSuiteIds":"","prop2":"","prop1":"","prop5":"","prop6":"","prop3":"","prop4":"","channel":"","linkInternalFilters":""}
category
site1LM
/amplifier-parts
cat|site1LM
?pageName=category-page&N=500650