Blackstar Amplifiers & Effects
Ways to Shop
Price Drop

Items with Rebates

Best Sellers

Open Box Gear

Restocks

Top Rated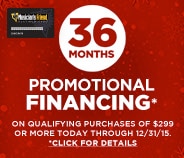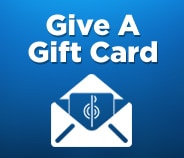 all
Open Box
Results 21 - 40 of 64 matches
Page:
< Prev
1
2
3
4
Next >
Best Seller

Compare

Compare Now

site1prodH88935

Top Rated

$799.99

List:

$1,118.60

$648.73

Compare

Compare Now

site1prodH78508

New

Compare

Compare Now

site1prodJ27981

Best Seller

$89.99

List:

$102.75

$79.19

Compare

Compare Now

site1prodH99570
Top Rated

Compare

Compare Now

site1prodJ17584

Best Seller

$549.99

List:

$699.99

$417.00

Compare

Compare Now

site1prodJ13879

Top Rated

Compare

Compare Now

site1prodH74090

Best Seller

Compare

Compare Now

site1prodH74089
Top Rated

Compare

Compare Now

site1prod423773

Best Seller

Compare

Compare Now

site1prodJ03024

Top Rated

$399.99

List:

$599.99

$351.99

Compare

Compare Now

site1prodH88941

Top Rated

Compare

Compare Now

site1prodH88937
Every guitarist has their own unique set of influences, and it's how those influences are combined that gives a musician their specific sound. Of course, no guitar manufacturer understands this better than Blackstar. Since 2007, Blackstar's mission has been to provide all guitarists with amplifiers and effects that allow them to shape their own distinct sound, and it's that cutting edge way of thinking that has earned them praise from professional musicians all over the world. In fact, Blackstar's roster of top-recording artists currently includes Al Jourgensen of Ministry, Bootsy Collins, Bob Mould, and Steve Conte of the New York Dolls.

Whether you're a professional musician who gigs often or a stay-at-home enthusiast who likes to have weekly basement jams with friends, Blackstar has an amp and effect for anyone who wants to stand out from the pack with a tone that's all their own. For a perfect example of Blackstar's dedication to amp innovation, check out the Venue Series HT Club 40. Featuring incredibly flexible 2-channel design, this amp packs a hard punch for its compact size. If you're a musician who plays small to mid-sized venues, this HT Club 40 is just what you need to make a name for yourself on the scene.

Now, if it's an effects pedal that you're after, look no further than the HT Series HT-DUAL. Boasting ISF tone-shaping abilities, this effects pedal is the ultimate in high-voltage tube distortion flexibility. On stage or in the recording studio, the HT-DUAL is packed with cool, versatile controls that will have your musician friends continually asking "How did you get that sound?"

With so many leaps and bounds being made in technology by the day, it only makes sense for musicians to take advantage of the advancements. With that in mind, Blackstar amplifiers and effects are a true testament to how far we've come in the design and manufacture of music equipment, and any one of the choices from their catalog will be sure to impress you.