true
Zoom
tier1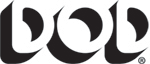 Product

150039
HBAP
DOD

YJM308 Yngwie J Malmsteen Signature Overdrive Pedal
The DOD YJM308 Yngwie J Malmsteen Signature Overdrive Pedal delivers tone, tone and more tone from fat to harsh. The master of shred has always used ...Click To Read More About This Product
We're sorry-this item is unavailable.
Find a similar product below or contact our experts for a recommendation of great alternatives. Call us at 800-449-9128.
Customers Also Viewed:
OVERVIEW
Precisely replicates the tone of Yngwie's favorite vintage DOD 250 pedal.
The DOD YJM308 Yngwie J Malmsteen Signature Overdrive Pedal delivers tone, tone and more tone from fat to harsh. The master of shred has always used a DOD pre-amp overdrive pushing the front end of his tube amps to generate his signature tone. Now he has joined with DOD to design a full-bodied distortion effect pedal that maintains definition even at the highest gain, so you can hear every note of Yngwie-fast runs. At mid-gain it provides a throaty, warm edge. Super-sturdy box from DOD has big knobs and silky-feeling gain and level pots.
FEATURES
Precise sound-replica of Yngwie's favorite pedal
Super-sturdy box
Big knobs
Silky-feeling gain and level pots
/pdp/reviews/productReviews.jsp
Loading....
I have to say, I was a little skeptical about this pedal. But at for the price, I couldn't go wrong. Indeed. Yes the pedal is very trebley, BUT, with my JSX all I did was lower the high on my amp to about 2 and raise my mids to about 7 or 8 and BAM, super tone. Great classic rock ala Ritchie Blackmore Burn and Man on the Silver Mountain, also awesome for blues as it cleans up nicely. I love it. I bought about ten pedals at once here to compare and sent them all back but this one. I tried the Marshall Guvnor and bluesbreaker, HAO Rust Driver, MXR Dist+, Both Krank pedals, etc etc, This one was the winner for me
To be honest, I have ordered this pedal at fist because I am a huge Yngwie fan, and for this money, I didn?t really care if it?s gonna work or not.I didn?t even use the pedal at all, until I have started recording after a couple of weeks. I was working with GT-8, trying to find a good lead patch for my upcoming CD recording session. I have a small home-project studio, so I have used GT-8?s digital outputs to get the cleanest possible sound and good signal to noise ratio. Enormous problem with digital technology is that it sounds too clean, particularly with distortion sounds (distortion sometimes sounds too synthetic).At that moment I have realized that GT-8 has external FX loop inserts, so I have decided to give DOD YJM308 a chance here. UNBELIEVABLE DIFFERENCE!!!!!! YJM308 added a whole new dimension to this Marshall patch on GT-8. This lead patch sounds way dirtier now, and YJM308 transforms digital sound into pure analog. Now, all my guitar lead tracks sound like I have miked 2 Marshall stacks.I also applied the same thing live. I use 50W Marshall Valvestate Combo, and YJM308 as the first effect in chain. I use it to boost solo sections. Again, unbelievable difference.YJM308 by it self doesn?t do much though; you have to use it in addition to your existing gear to reveal its real charm and potential. Now, YJM308 is a crucial part of my recording and live gear ? I never go anywhere without it.
The misguided will never stop ragging on this pedal for not being some high-gain metal box, and those of us who know better will never stop correcting them. Mr. Malmsteen uses a Strat with really low-output, hum-cancelling stacked "single-coils," in conjuction with 50-watt all-tube Marshalls. The point of this pedal is to allow him to overdrive the dirty preamp section and get a wide range of response to his attack, with lots of sustain and harmonics when needed. And it works. Beautifully. Plus, it's very well made. It's an absolute steal.
The YJM 308 arrived yesterday ,and im so happy that it did, the pedal is metal (hard to break). I sat on it for about 4 hours trying to get the Yngwie's tone out ( do not play this pedal by itself it will suck) this pedal u got to add some reverb or delay into it, so it could sound the same at Yngwie's tone. If you played it just by connecting it to the amp, and striaght to the guitar good luck.. What will help is that put tubes on ur amp, what i have is a Marshall 100 Watts, and i have fender Tubes.. it works good. the qualit, value is just perfect.. i need more time to it so i can match the Yngwie's tone..OH and its good for live gig's!!!;)..!
well, when i purchased this i knew it wasnt gonna be crazy good but i was wrong. I happen to play in a blues band and a metal band. Anyway my blues band plays pretty fair gigs at ur average local bars and coffee shops, but during most of my solos i will stomp on this box to actually get a boost of volume and drive. It works like a charm, this is fair pedal and i like it
My Wife bought me this pedal for Christmas and she has won the "Wife of the year" award!!!This pedal can be rough or very sweet depending on your tweaking. Tweaked just right in conjunction with your amp, it can produce a nice "woman tone" to a more treble booster "beano" tone. I know this is a Yngwie pedal, but Clapton fans (like myself) will delight in it. I am not much of a Yngwie fan, but respect his talent. If for no other reason I am glad Yngwie is around since they made this pedal for him, and we can all have a piece of it. Great for Blues, Rock, etc. Fat tone to very harsh. Ok, you get the picture. I like this pedal, and for the money, it is more than worth it!
While I enjoyed Malmsteen's back in high school in the 80s, I purchased this pedal because I was looking for a classic sound. I am very pleased with my decision and look to buy a second one to put away just in case. I also own a 250 reissue, and the YJM308 is the most electric and heavier of the two. I have my Jackson Soloist with a JB humbucker plugged into the YJM308 then into my V-AMP Pro right it my computer's input jack, and I am amazed at the bell-like tone. I have yet to put it in front of a tube amp, but I am already in love with this pedal. It's not a distortion, but overdrive. Yet I am more than satisfied playing it through a clean channel for some old school sounds. My three favorites are Boss' DS-1, OD-3 (awesome), and my new YJM308.
I bought this pedal on sale at my local guitar shop. I figured "Hey I've seen it for more I better get it now at this price." I was exactly right. I'm an active musician and this is in my set up. I can rip solos right of my guitar smooth with this pedal. Just the right sound for Yngwie type music.
This is a great pedal that makes your tone almost exactly match "the man's", but it gives you tons of feedback at high volume levels. Only buy if you're going to use a noise gate or play low volume.
The sound from this pedal is amazing. It has a smooth gain on a clean channel, but put it in front of a dirty amp and you get a chunky, thick tone. There isn't a light on it, but you'll be able to tell if it's on or off. A noise suppressor is extremely recommended because you get a really bad hiss from your amp the moment you stop playing. Only thing I don't like about this pedal is that the power adapter jack is different than other pedals, so I can't power it with my BOSS power supply. You have to buy the actual DOD power supply, or buy batteries. Take your pick. Overall a great piece of equipment. A must for any musician who's a fan of Yngwie.
This is a better value than any other overdrive on the market. Use it in front of any slightly distorted tube amp, and it just boosts the natural sound right out front. It doesn't color your sound at all. It adds just the right amount of power to your signal for solos or just adding more crunch to an already good sound.
This pedal compounded with the right pickups can drive a tube amp into some of the meanest overdrive I've ever heard. Even my single coil strats get that hollow glassy sound of Yngwie's own. Great Value, Great construction, Great tone, Great pedal!!!
Without the right amp, you can't get that smooth sound, but with an rp 100, use the amp modeling and i recommend the stack or rectifier settings. you will also need dimarzio hs3 pickup in the neck and middle position and use 5 way switch to select both pickups on to get the closest smoothest sound. Note: this is only if you don't have the money for the exact stuff that Yngwie has. It still sounds accurate though.
I have used this pedal and yes it has a lot to do with his newer sound but the pedal this one is modeled after is one he all so used when he started it yes his sound was not all the amp when he started he all so used a dod pedal much like this one to drive the amp to a heavyer state then it was by it's self so if that is what your looking for then I say you can't go wrong with this pedal.
I bought this pedal a couple of months ago and have loved it. It's got a great sound and it doesn't suck tone at all. The only thing I don't like is the odd power supply. I just use batteries on it. It actually does suck a tiny bit of a charge from the battery when disconnected because of an electronics flaw. But overall this is a really good pedal.
Okay, this will NOT make you sound like the man. I use this to overdrive my Carvin MTS and it's unbelievable how good this thing sounds. It brings single coils to life, humbuckers just scream with this pedal! Crank up a clean amp till it starts to break up, then stomp this beast on. This pedal is the best buy in overdrives - period!
Don't forget, this is NOT a distortion pedal. But use it as a boost to your natural tube distortion from your amp and it is awesome. AND don't forget that Yngwie doesn't use SINGLE coil pickups in his strat, he uses HUMBUCKERS in the single coil size. I say this because if you use this pedal with a single coil pickup, you get too much feedback.
I rate the features on the low side because of it lacking an LED. My biggest fault with this pedal, and I'm gonna have to see if I can rewire an LED into it with a 3PDT bypass switch (if I can find specs). I was recording in a live room studio, and had to scrap 3 different takes because while in the process of playing I couldn't remember if it was on or off (I use multiple overdrives while playing, some combined with others, and some by themselves) - with studio prices this matters - It's a bit tooo "metal" if it's turned up past half-way (12-O'Clock). I sometimes mix it with a TS9 for a different kind of bite on my clean fender amps - wish I could get a better OD sound for my older clean amps without having to push them, but for the $$$ it works OK. I'm also rating the features low due to the fact that I had to wire up a makeshift connector for the power adapter - who the hell still uses a 1/8" male plug for power - isn't the standard the typical PSA type 9v like what BOSS, Digitech, Ibanez, 1-Spot, GodLyke, and everyone else uses - this was cheezy guys. Feature-3, Quality-9, Value-9, Sound-7, Ease of Use-6, Support-5 (haven't got a reply back as to why no LED).
This pedal sucks. When i first got it it was great. After awhile when i turned it on the would squeal like crazy...not that feedback kinda crazy, it just screams...the first couple times it worked it didnt do that.
i give it a 10 in features for simplicity,2 knobs(gain and level) and a bypass switch. A 10 in quality because its built like a tank. A 10 in value , being i payed only 42 bucks NIB.overall good crunch,great harmonics and silky smooth voilin-esque like tone.great preamp overdrive!
{ "pageType" : "item_page", "placements" : "2", "placementNames" : "OOS,rr2" }