EVH

5150 III 412 Guitar Extension Cabinet

Ivory
Product #600127
Also consider
res13052314989546352526893 res13052314989546352526893 res13052314989546352526893 res13052314989546352526893 res13052314989546352526893 res13052314989546352526893 res13052314989546352526893 res13052314989546352526893 res13052314989546352526893 res13052314989546352526893 res13052314989546352526893 res13052314989546352526893 res13052314989546352526893 res13052314989546352526893 res13052314989546352526893
res13052314989546352526893 res13052314989546352526893 res13052314989546352526893 res13052314989546352526893 res13052314989546352526893 res13052314989546352526893 res13052314989546352526893 res13052314989546352526893 res13052314989546352526893 res13052314989546352526893 res13052314989546352526893 res13052314989546352526893 res13052314989546352526893 res13052314989546352526893 res13052314989546352526893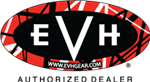 A matched cab for the EVH 550 III Head.
The EVH 5150 III is a 412 speaker enclosure with custom Celestion EVH signature speakers that deliver richness and power. Truly roadworthy, EVH® amps feature no-compromise construction promising peak performance for years to come. Available in black or ivory.

Check the drop-down menu to the right to select colors and/or other options.
Features
OHMS: 16 ohms
SPEAKERS Four 12" 15-ohm Celestion® G12EVH, P/N 007-3326-000
FEATURES: Premium birch-ply construction
Large-radius rounded edges
Metal corners
Recessed metal handles
Single 1/4" input
Order today and sound more like Eddie.
5150 III 412 Guitar Extension Cabinet Specifications:
WEIGHT: 88 lbs. (40 kg)
DIMENSIONS
Height: 30" (76.2 cm)
Width: 29.25" (74.3 cm)
Depth: 14" (35.5 cm)
POWER HANDLING: 100 watts RMS
SHIPPING. WEIGHT: 98 lbs. (44.4 kg) including packaging
ACCESSORIES: Pop-out swivel casters included, P/N 005-6483-000
Customer Reviews
/productDetail/reviews/productReviews.jsp
Loading....
Comments about EVH 5150 III 412 Guitar Extension Cabinet:
Don't let this cab, or at least the speakers get by you while they're still manufacturing them. Eddie fan or not, he clearly did the tone chasing here for most of us. If your not into signature model stuff, you still owe it to yourself to hear one, otherwise you might be kicking yourself someday. I have a feeling people will be hoarding these speakers someday and exploiting them on Ebay..No doubt it pairs well with the matching head, but wow it delivers pure Marshall bliss far better than the standard 1960a.
Features? It's a speaker cabinet...JK...Low wattage speakers, so hence no wiring for stereo or you'd blow the thing. Sharp looking and solid! Possibly the heaviest cab I have. But the magic here comes from the UK made EVH custom blackbacks. I bought it to match the 5150 iii head, as well as hopefully sound good with my Marshall JVM410, DSL100, and JCM800. Afraid I might be just buying eye candy as I already have a Marshall 1960a with standard celestions and an oversized mesa recto cab with V30s. Also was very afraid I wouldn't like it as much the mesa....all I can say is this the best cab I've heard period. It makes the Marshall's sound like Marshalls more the Marshall Cab.. It delivers all the fury of my high gain heads without giving up suprisingly..was amazed considering its loaded with 4x20 watters. I think I detected more speaker breakup out of my higher rated celestions. It arguably had the best bass response of all 3 cabs, even though its not oversized or high watt. Just sounds great pure and simple. Probably load these speakers into my Marshall cab. Don't be fooled if your afraid these lower watt blackbacks won't deliver crushing tone and volume and bass, cause they do...better than their bigger brothers in my opinion. They seem to have the unique ability to reproduce all the things we like about our high gain heads (tight strong bass, smooth midrange, and nice crunch and sparkle) without passing along the harshness and fizzyness that some cabs do.
Solid as a rock...no visible defects..well packed. Removable Casters!!
Got a great deal on a new one, but more than fairly priced with the competition at regular price. The competition might be built in the US and UK, but they have Chinese Celestions...This cab is Fender Mexico, but UK Celestions...So if that sort of thing matters to you would your rather the cab or the speakers be outsourced? Personally don't think it matters though.
Comment on this review
Comments about EVH 5150 III 412 Guitar Extension Cabinet:
I once had an old Marshall cab that had these exact speakers in it. My friend wanted to put his little solid state Galen Kruger head on it for a gig he was doing. His regular cabinet was something else I won't mention. But after the gig he wanted me to let him use it all the time. He freaked out on the tone. He wanted to run of with my Cab! Sorry,..."get your own" he was a little upset because his sound suffered greatly without these speakers. My EVH 5150 III sounds the way it does because of these G12's! Many guys are always trying to modify their amp head for sound when it's really a matter of speakers in most cases. I recommend staying away from Celestion T 70's. I also have another EVH Cab that I run a Marshall Vintage/Modern head with. I like running two amps for two signals with my rack in the middle. Trust me when I say that these speakers are the only way to fly. The low wattage Celestions are the best speakers in the world in my opinion. The G12T70's I had some years ago. Big difference. For me the 70 watt Celestions don't even compare to the G12's!! Take one for a test drive with your amp at the store and go the extra mile to buy it. The way they are coned is superior for that rich decay that produces that fat thick sound that supports that feedback at lower volumes. Just remember though, anything else will fall short and there will be a void. Once you use these you will feel the difference. The Cabs say EVH and thats cool and all.... but this was what he used in the 70's with VH1 album. That Plexi head and these G12s!! (Vintage marshall) I have two EVH Cabinets and I love them. It' not the head as much as the speakers most of the time. I also loop my heads with a Sonic Maximizer. But thats another story.
I really don't know how much features one could ask for in a cabinet. I guess some switching to split the cabinet would be nice like the Marshall cabs do have. But then again I never ever use that feature on those cabs anyway so maybe thats not worth much then. No real features to worry about actually.
The quality is industry standard as far as the construction of the boxes and the way they are wrapped. the grill cloth is cool. But the quality is the G12 Celestion Green backs. The cones have such a decay. This is the same speaker that is in the vintage 70's cabs from all the sounds of your favorite guitar heros.
Any Amp you put on this cabinet will sound it's best. These speakers are what make the amp sound as fat as it does. Beautiful decay!! the G12 Celestions rule in my opinion. I think that the T 70's fall quite short of the superior sound we all search for in a Cab. But don't take my word for it.Take the time to go try one out at a store if you can and then you will know.
Comment on this review
Comments about EVH 5150 III 412 Guitar Extension Cabinet:
I have owned this cab for well over a year. It gets great tones and has huge bass. My only complaint is that sometimes it has too much bass and too much mids when recording. For live purposes, this amp is amazing!
Comment on this review
Comments about EVH 5150 III 412 Guitar Extension Cabinet:
I have two EVH Heads. The Cabinets make the tone! Everything from the thickness of the grill cloth to the way they are back loaded within the cabinet are all part of the sound. The Green Back 20's are simply my favorite speaker of all time!! I used these speakers back in the 70's when they ran out of Black backs at the factory and used Green ones instead in my first Marshal Cabinet! Any amp will have a remarkable sound with this Cabinet. The Freq response and low end and woody rich nazal sound is something I can't ignore. Other Cabinets fall short and you will know what I mean if you run what ever amp you have through one of these.After they break in and loosen up!! "Man!!" The speakers can be many times more important than the actual amp. The speakers dictate the sound. I have a friend who has a lower end solid state amp and he used my Cabinet once for a gig. He tripped on it and now he wants to use it again and again....he got mad at me cause I wouldn't let him run off with it.
Comment on this review
Comments about EVH 5150 III 412 Guitar Extension Cabinet:
I've been through a ton of cabs and finally found one that gives the balance of sound I'm looking for when playing clean or driven. I've tried Marshall cabs (a couple), Mesa, Hughes & Kettner and the 5150III has the warmest, deepest tones of all of them. I found the Mesa and Marshall cabs to have too much midrange and in an A/B test with the 5150III they sounded almost harsh. I use two heads, a Hughes & Kettner MkII and a Fender EVH 5150III -- and now always through the 5150III cabinets.
Comment on this review
Comments about EVH 5150 III 412 Guitar Extension Cabinet:
Well, I spent countless hours looking for a cab with blackback celestions (G12M). Turns out that EVH and celestion worked together to bring these back. I bought my cab a couple weeks ago. The speakers have not been broken into just yet, but I'm impressed with the sound out of the box. New speakers are hard to break into to get that nice crunch, but these are something else. They really do sound just like my 70s cabinet with blackbacks. Is missing the vintage Marshall mojo, but soundwise is REALLY HARD to tell them apart.
Comment on this review
Comments about EVH 5150 III 412 Guitar Extension Cabinet:
Man this cab absolutely kills. It's a straight-front 412 that has four Celestion G12EVH speakers, which are basically just G12M "greenbacks" with eddie's name on them. The greenbacks are by far my favourite speakers, especially with amps that have stupid amounts of gain, like the 5150/6505 series and the new 5150III. They have a high end rolloff (no stupid sizzle!) a sweet and powerful midrange (buttery smooth and no honk!) and a strong but controlled low end (tight with no "woof")... the cab comes in white which is awesome in theory, but a few days on the road will destroy that... but maybe that's what you're going for. i'll be getting one of these cabs for myself.
Comment on this review
Comments about EVH 5150 III 412 Guitar Extension Cabinet:
The 5150 III is a awesome head. I have the old Peavey 5150 Head, slant and straight cabinet combo. The new 5150 Head is more versatile. The three channels let me go from a crystal clear clean channel to distortion to all out full blown distortion. I use the head through my Peavey 5150 cabinets and it rocks! I use a digitech processor and hush unit to add the perfect tone. The only thing that I would recommend for the 5150 III head is to make channel two a little bit hotter. Its hard to get the squeals on channel two (ryhthm channel). Overall I Love my head and would recommend buying it!
Comment on this review
EVH 5150 III 412 Guitar Extension Cabinet