EVH

5150 III 50W Tube Guitar Amp Head
Product #H85603
Also consider
res13052022360851948783198 res13052022360851948783198 res13052022360851948783198 res13052022360851948783198 res13052022360851948783198 res13052022360851948783198 res13052022360851948783198 res13052022360851948783198 res13052022360851948783198 res13052022360851948783198 res13052022360851948783198 res13052022360851948783198 res13052022360851948783198 res13052022360851948783198 res13052022360851948783198
res13052022360851948783198 res13052022360851948783198 res13052022360851948783198 res13052022360851948783198 res13052022360851948783198 res13052022360851948783198 res13052022360851948783198 res13052022360851948783198 res13052022360851948783198 res13052022360851948783198 res13052022360851948783198 res13052022360851948783198 res13052022360851948783198 res13052022360851948783198 res13052022360851948783198
res13052022360851948783198

res13052022360851948783198

EVH 5150 212ST 2x12 Guitar Speaker Cabinet Black

$499.99

res13052022360851948783198

res13052022360851948783198

EVH 5150 112ST 1x12 Guitar Speaker Cabinet Ivory

$369.99

res13052022360851948783198

res13052022360851948783198

EVH 5150 III 412 Guitar Extension Cabinet Black

$799.99 - $999.99

res13052022360851948783198

res13052022360851948783198

EVH 5150 III HD and 4x12 Half Stack Black

$3,099.98

res13052022360851948783198

res13052022360851948783198

EVH 5150 III 412 Speaker Cabinet Cover

$35.00

res13052022360851948783198

res13052022360851948783198

EVH Custom Low Friction 500K Potentiometer

$9.99

res13052022360851948783198

res13052022360851948783198

EVH D-Tuna Drop D Tuning System Black

$49.99

res13052022360851948783198

res13052022360851948783198

EVH Premium Electric Strings 9-46

$7.19

res13052022360851948783198

res13052022360851948783198

EVH Premium Signature Picks 1 Dozen

$8.99

res13052022360851948783198

res13052022360851948783198

EVH Eddie Van Halen Low-Top Sneakers Yellow/Black 7

$46.74

res13052022360851948783198

res13052022360851948783198

EVH Premium Electric Guitar Cable - Sraight Ends 20 FT

$29.99 - $49.99

res13052022360851948783198

res13052022360851948783198

EVH Premium Guitar Strap

$54.99

res13052022360851948783198

res13052022360851948783198

EVH Eddie Van Halen Hi-Top Sneakers Yellow/Black 7

$42.49

res13052022360851948783198

res13052022360851948783198

EVH Frankenstein Guitar Hoodie Medium

$59.49

res13052022360851948783198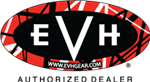 Loaded with pure EVH sound and power.
The EVH 5150 III 50-Watt Head is a scaled-down version of its acclaimed 100-watt big brother—the mighty 5150 III head—with many of the same great features. Its smaller size and portability make it a perfect amp for players who want arena volume, tone and performance in a compact package. It pairs perfectly with the new EVH 5150 III 2x12 and 1x12 cabs, in addition to the current EVH 5150 III 4x12 cabinet.

It's a three-channel amp; channels one and two share EQ, with gain, low, mid, high and volume controls; channel three has gain, low, mid, high, volume and master presence and resonance controls. Other features include selectable impedance (4, 8 or 16 ohms), dual parallel speaker output jacks, effects loop, headphone jack, line out and black hardware. Included four-button footswitch has 1/4" input jack; also accommodates MIDI footswitching.

Features
Effects loop
Front panel instrument ¼" mono jack
1/4" stereo jack
Line out jack
2 parallel speaker output jacks
3 channels, Channel 1 and 2 share EQ
Master presence control
Channel 1 and 2: gain, low, mid, high and volume controls
Channel 3: gain, low, mid, high, volume and master resonance controls
Call or click to harness the power of Eddie.
5150 III 50W Tube Guitar Amp Head Specifications:
Electronics
Wattage: 50 watt
Effects Loop: Yes
Inputs: Front Panel Instrument ¼" Mono Jack (Insert)
Headphone Jack: 1/4" Stereo Jack
Line Out: Line Out Jack
Extension Speaker Jack: 2 Parallel Speaker Output Jacks
Channels: 3, Channel 1 and 2 Share EQ
Controls: Master Presence, Channel 1 and 2: Gain, Low, Mid, High, Volume; Channel 3: Gain, Low, Mid, High, Volume, Master Resonance Control (rear panel)
Hardware
Hardware: Black
Cabinet Material: Plywood
Pilot Light Jewel: Red LED Jewel
Handle: Black Strap
Front Panel: Black EVH Striped Steel
Cover/Grill Cloth: Black or Ivory Textured Vinyl Covering with Black EVH Striped Steel Grille
Input Impedance: >1M ohms
Output Impedance: 4, 8 or 16 ohms (Selectable)
Amplifier Length: 12" (30.4 cm)
Amplifier Width: 20" (50.8 cm)
Amplifier Height: 8.5" (21.6 cm)
Amplifier Weight: 35 lbs. (15.9 kg)
Tubes
Preamp Tubes: 7 JJ ECC83 (12AX7)
Power Tubes: 2 JJ 6L6
Miscellaneous
Unique Features: 4-button footswitch with 1/4" cable input with ultra fast switching, MIDI input that can be used to control channels and effects loop with virtually any MIDI device, 3 foot heavy duty speaker cable, headlock for attaching head to 2 x 12 tilt-back cabinet
Accessories
Footswitch: 4-Button Footswitch Included
Customer Reviews
/productDetail/reviews/productReviews.jsp
Loading....
Excellent sound (5)
Good power output (5)
Portable (5)
Warm / comfy (4)
Easy to use (3)
Home studio (4)
Performances (4)
Professional recording (4)
Reviewer Profile:
Experienced (4)
Easy To Use
Excellent Sound
Good Warmth
Portable
Powerful
Comments about EVH 5150 III 50W Tube Guitar Amp Head:
I will not repeat everything that was already written in the previous reviews. DITTO! This is an amazing amp with the best tones you can imagine. I love everything about it except the slight volume difference between the clean channel and the brown channel. Here is what hasn't been mentioned; you can switch channels on the amp with the provided footswitch or program the channel switching with an external MIDI device. It makes it great if you are using a MIDI effects processor. I use a Line 6 Floorboard and it works great switching channels as I switch effects. I have fixed the volume issue between channel one and two by adding a little boost to the clean channel through the effects loop. Being able to switch your effects and channel at the same time is huge for playing live!

GREAT AMP!!!
Comment on this review
Excellent Sound
Portable
Powerful
Home Studio
Performances
Professional Recording
Comments about EVH 5150 III 50W Tube Guitar Amp Head:
I would have easily given this this amp 5 Stars but there are 2 things I do not like. 1. The Clean & Crunch channels share the same EQ and if you do use Clean there is a Big volume jump from Clean to Crunch. Chan. 3 the Lead Chan. has Tons of Gain. As far as the Tone of this amp, it is fantastic, no complaints at all. But beware!!! Even though it's 50 watts this Beast has 7, I repeat 7 AX-7 Pre-Amp tubes which equals Monster Gain. LOL I hooked it up to a Randall 4x12 w/Greenbacks and I couldn't turn the Volume past TWO. So I hooked up my Attenuator to it and now I can get the Vol. to 5-7 w/o the windows blowing out of the house. LOL Mine was made in the Fender factory in Mexico. Build quality is great. The Power & Standby switch are located in the back of the amp. Sorry Eddie, but what were you thinking?? So I rate this amp a 4 out of 5 stars. The location of the power switch might not bother some but it does me. LOL I think all amp maker should follow how Blackstar has the power attenuator in the front on their Series One Amps.
Comment on this review
Affordable
Easy To Use
Excellent Sound
Good Warmth
Portable
Powerful
Comments about EVH 5150 III 50W Tube Guitar Amp Head:
ill make it fast.had alot of amps and spend a ton of money.currently 5150 3 100 watter,fryette clx,and this amp.messed with soultone,fargin,splawn 3 times many others costing 3 k and waiting 6 months.bottum line for satriani and van halen you NEED 5 gain stages!for screaming harmonics that are easy and notes that sustain this has it.never reiew and didnt even buy this from here but i love this amp and am so pleased i had to do it.ya its not a clean amp and theres a glitch w the vol difference im not a clean player who cares about clean?get a fender this is a high gain amp,amp cannot do every ch well,thereisntr a perfect amp for every app.but for playin at night the thing is phenominal.it sustains at 1.it likes either quiet or turned up.when you hit 4 its in its sweet spot,the power tubes are caught up with the preamp and your pushing air with a 112/212.it is definately loud enough!it was so light and smaller i was shocked.i have the 100 watt vers this sounds as good and sustains i think better.this isnt half as loud but it gets you to the sweet spot quicker.its not a botique sound,its not super articulate but those amp simply dont have enough gain for guys who play vai,vh,satr,this amp thers no struggle or dist box needed. sorry so long
Comment on this review
Easy To Use
Excellent Sound
Good Warmth
Portable
Powerful
Amateur Recording
Events
Home Studio
Performances
Professional Recording
Comments about EVH 5150 III 50W Tube Guitar Amp Head:
As a pro player for over 40 years I've owned and/or used about every legendary amp made. I am so impressed with my EVH 5150 III 50 watt. Ed has raised the bar for everyone. The sound, ranges from clean clear fender to extreme gain that sets a new standard of articulate expression. The real kicker here is it can be produced at any volume level.

roll back the volume on your guitar and the amp cleans up amazingly. Shared Vol and Gain and EQ for channel 1 and 2 is the only compromise and I just use channel 2 and roll back my vol to compensate.

This is a truly great amp for the player that plays many different styles of music. Oh, and look at the price. Then look at the Boutique stuff at 3 times the cost and believe me few are in this league. Money shouldn't dictate when you are serious about your sound but it doesn't hurt to save a few $$ either.
Comment on this review
Amateur Recording
Cranked Up
Home Studio
Performances
Professional Recording
Comments about EVH 5150 III 50W Tube Guitar Amp Head:
Bought it based upon youtube vids. As always was worried I would get it in the mail and it wouldn't live up to the hype. Was prepared to send it back if I wasn't totally happy. Keeping it!!!

Clean channel is very full and warm and rich. Make sure you turn up the resonance knob on the back. Turned all the way down the sound is a bit lifeless.

I've played it through a Marshall 1960 cab with greenbacks, a Peavey XXX cab, a Mesa 4x12 and a Mesa 2x12 closed back. I did not like the sound of it at all through the Mesa cab. It was much better through the Mesa 2x12, but sounds best through my Marshall 4x12.

The crunch channel is very AC/DC, lots of rich overtones. The high gain channel is superb.

The amp seems to respond quite diferently depending upon pickups you feed it with and surprisingly lower gain pick ups, like P90's, single coils, or Tele's really seems to sound great. Not saying a high gain pickup doesnt sound good, but some amps seems to respond to high gain metal pickups...Played a cheap Fender Jaq through it today with modern p90's in it and really liked it.

It's pretty loud at 4 oclock with a 4x cab. Not a bedroom/apt amp.

The eq really shapes the sound and tone and combinations of gain and volume give you different sounds. Not like some amps that you can only dial in to one tone and everything else sounds bad.

Amp really cleans up with volume roll off and responds well to tone knob adjustment on the guitar.

This is not an amp where you dial and dial to get a decent tone. You dial around to get different tones of many flavors.

Surprised by how much I like the clean channel. Gain at 2 and volume all the way up gives a nice sparkle with some bite. Gain all the way up and volume at 2 is nicely overdriven on the edge of breakup. Clean channel sounds great with pedals.

Short of a Bogner or Boutigue amp of some sort, I can't think of a better buy for the money.
Comment on this review
Excellent Sound
Good Warmth
Portable
Powerful
Home Studio
Performances
Professional Recording
Comments about EVH 5150 III 50W Tube Guitar Amp Head:
I previously owned the 5150 III 100 watt head and 4x12 and wanted to downsize to the 50watt head and 2x12. I was a little skeptical that it would sound as good, but thanks to the resonance control, this amp delivers the tone. Simply this amp makes me sound like a better player than I really am.
Comment on this review
EVH 5150 III 50W Tube Guitar Amp Head