Markbass Amplifiers
Ways to Shop
Best Sellers

On Sale

Top Rated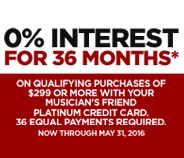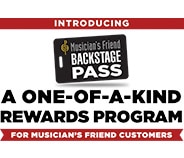 all
Open Box
Results 21 - 40 of 48 matches
Page:
< Prev
1
2
3
Next >
Top Rated

$699.99

List:

$1,149.99

$615.99

Compare

Compare Now

site1prod601093

New

Compare

Compare Now

site1prodJ27515

Best Seller

Compare

Compare Now

site1prodJ03998

Best Seller

Compare

Compare Now

site1prodJ27518
Best Seller

Compare

Compare Now

site1prodJ27517

Sale

$624.99

List:

$1,099.99

$499.99

Compare

Compare Now

site1prod601098

Best Seller

$1,279.98

List:

$1,999.98

Compare

Compare Now

site1prod430767

Sale

Compare

Compare Now

site1prodH93005
Best Seller

$399.99

List:

$599.99

$351.99

Compare

Compare Now

site1prodJ27519

Top Rated

Compare

Compare Now

site1prod430736

Best Seller

Compare

Compare Now

site1prodJ27520

Top Rated

Compare

Compare Now

site1prod601103
Top Rated

$729.99

List:

$1,199.99

$678.89

Compare

Compare Now

site1prodH76817

Best Seller

Compare

Compare Now

site1prodJ27516

Best Seller

Compare

Compare Now

site1prod430825

$99.99

List:

$159.99

$92.99

Compare

Compare Now

site1prod484176
Amplifying any type of guitar is no simple task. The bass is the heartbeat that underlies a song, and the electric guitar follows up with the melody that makes it sing. This means that these instruments need to make themselves heard and a good amp has to have the precision and the power to make that happen. Thank goodness for Markbass amplifiers, and their philosophy that's best summed up in the words of Supertramp's Cliff Hugo: "You transfer the quality of your people into the products you make!" That's the praise that Cliff sent to Markbass' founder, Marco De Virgiliis, after giving them a try. Marco started out making amps and cabinets in 1996, and it wasn't long before he joined forces with Sterling Ball to create Music Man's Audiophile lineup. The success of those designs inspired Marco to strike out on his own with a new brand of amps - so Markbass was born. Today's Markbass team is made up of the same people that Marco De Virgiliis began his career working with in '96, and the shared drive and values that kept them together are obvious in the build and sound quality of their amps.

One of the cornerstone principles that Markbass follows is to pay attention to the feedback and advice from actual players whenever they work on a new design or revision. For example, a touring bassist or guitarist has to be able to count on the amplifier to perform reliably from the first gig to the last, even if that means months on the road. Markbass amps rise to the challenge with high-end parts that stay rock-solid even as they put out sound that rattles the stage. They give you resonating low-end tones and great headroom, yet they manage to stay lightweight and portable enough to easily carry to and from the stage day in and day out.

Listening to their constructive feedback has generated plenty of rave reviews for Markbass, including Jeff Berlin describing his amp as the "best he's ever played through." Ozzy Osbourne fans will recognize Bob Daisley, as well as the sound of his choice Markbass amp, the TA503 In Bob's own words, the TA503 offers "plenty of warmth, backbone and weight in the actual sound." Even the legendary Eurythmics have experienced Markbass amps through working with bassist Nick Cohen.

Simply put, if you want an amp that's made for the stage and brings amazing tone with play-anywhere versatility, you'll definitely want to consider Markbass. Whether that means one of their dozens of bass guitar preamps, heads, cabinets and combo amps or even something like the Markacoustic AH250 for your acoustic instrument of choice, there's no denying the benefits of Markbass' long-standing commitment to amazing sound.