Audio Snakes

Ways to Shop
Price Drop

Best Sellers

Open Box Gear

Top Rated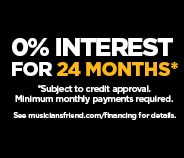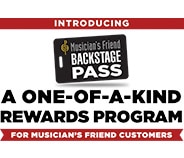 all
No Results Found
Quick Search Tips:
Try just one or two terms.
Instead of using the search box, find your gear by clicking the product category tabs and other navigation links.
Try varying the spelling to see if the word is spelled correctly.
Check out the items below that are suggested based on your search terms.
We'd love to help you find what you're looking for-call us anytime at 800-449-9128.
Suggested Items:
As an audio engineer, you know that in order for a live performance to run smoothly and without any hindrances, you need to equip yourself with snakes that are built with attention to durability and sound quality. By limiting the distance in which your microphone cables carry signals to a soundboard, audio snakes play a significant role in your overall setup.

Audio snakes allow you to combine several microphones into a single diameter multi-pair cable. For large outdoor events that require sound people to a mix a band's instruments, audio snakes are extremely important. But when it comes to choosing the right audio snakes, you'll need to consider a few things. For example, how many microphone signals do you need to send to the mixing board? Another thing to think about is the distance between the soundboard and the stage. Audio snakes come in a variety of lengths and sizes, so proper measurements should be done in advance.

For a long-lasting and sonically accurate audio snake, the Rapco Horizon 100' Stage Series stage snake is a popular choice amongst live sound engineers from around the world. Offering 16-channels, 4-returns, and boasting a specifically-designed 22-gauge multi-pair wire, this audio snake is easy to use, and an ideal way of cutting down on the clutter of your live production. Another top-seller is the Live Wire stage snake. Flexible and color-coded for easy identification, this snake features 24-gauge twisted-pair construction with 100% shielding, 24 Neutrik balanced XLR inputs, and 4 Neutrik balanced XLR returns.

Whether you're doing sound for a high school talent show or preparing for the biggest summer festival of the year, the quality of your audio snakes should never go unnoticed. In the end, your main objective is to create an unforgettable live event for everyone in attendance, and arming yourself with the appropriate audio snakes will certainly make your goal a lot easier to achieve
.
Audio Snakes Starting at: $7.9