Ways to Shop
Best Sellers

On Sale

Price Drop

Top Rated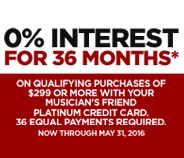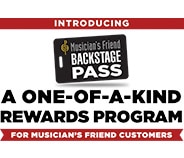 all
Open Box
Results 61 - 80 of 117 matches
Page:
< Prev
1
2
3
4
5
6
Next >
$1,169.25

List:

$1,559.00

Compare

Compare Now

site1prod518539

Private Reserve

$3,584.52

List:

$4,889.00

Compare

Compare Now

site1prod518542

Top Rated

$2,063.55

List:

$2,889.00

Compare

Compare Now

site1prod517713

Compare

Compare Now

site1prodH89519
$1,599.99

List:

$2,133.99

$1,487.99

Compare

Compare Now

site1prodH82898

Top Rated

$2,532.28

List:

$3,479.00

Compare

Compare Now

site1prod517714

Compare

Compare Now

site1prodH94833

Price Drop

Washburn B8 Banjo Pack

Makes it easy to get busy pickin'. B8 Banjo Pack includes the Washburn B8 banjo, gig bag, picks, strap and...

Compare

Compare Now

site1prod515141
Compare

Compare Now

site1prodJ18071

Compare

Compare Now

site1prodJ20759

$1,259.25

List:

$1,679.00

$1,171.10

Compare

Compare Now

site1prod473751

Compare

Compare Now

site1prodJ18076
$699.00

List:

$1,247.90

$650.07

Compare

Compare Now

site1prod516893

Sale

$840.65

List:

$1,189.00

$870.32

Compare

Compare Now

site1prodJ09630

Top Rated

Compare

Compare Now

site1prod513395

Compare

Compare Now

site1prodJ09662
A staple in American bluegrass and country music for over a century, the unmistakable look and sound of a banjo has recently seen a huge resurgence in popular music. Thanks to top-recording artists like Mumford and Sons and the Lumineers, younger musicians from around the world are discovering what this wonderfully diverse instrument can do for their own musical aspirations.

You'll find no shortage of banjo options to choose from in this section. In fact, renowned musical instrument brands like Fender, Epiphone, and Gretsch all specialize in their own meticulously crafted banjos, each designed with careful attention to playability and tone.

For touring professionals, the Deering 5-Delux 5-String banjo is a huge seller. American made and extremely high in quality, this remarkable banjo features a fast neck, a comfortable feel, and it's outfitted with the same unique Deering tone ring, one-piece flange- and 3-ply rock-maple rim that is used in the Sierra and Greg Deering Limited models. Another great option is the Washburn B17 Sunburst 5-String Banjo. With its bell brass tone ring, engraved arm rest and rock maple neck, this model is everything that a banjo should be, and also comes with a well-built case for additional security.

Within this extensive selection, you'll also discover some excellent starter packs. For budding amateurs, look no further than Rogue's Learn the Banjo Starter Pack. Consisting of all the essential components that a novice player would need to begin their banjo journey, this package includes a Rogue Travel/Starter banjo, a padded gig-bag, a banjo case chord book and an accompanying 5-string banjo DVD with tab charts.

Trends are always coming and going in music, but classic instruments like the banjo will never fade away. Whether your style is indie-folk or celtic-punk, the banjo can pertain to a wide range of musical genres and tastes, and you'll have no problem finding the perfect model in this vast catalog
.
You are changing the Ship-To country.
Our product catalog varies by country due to manufacturer restrictions. If you change the Ship-To country, some or all of the items in your cart may not ship to the new destination.
{"reportSuiteIds":"","prop2":"","prop1":"","prop5":"","prop6":"","prop3":"","prop4":"","channel":"","linkInternalFilters":""}
category
site1TAB
/banjos
cat|site1TAB
?pageName=subcategory-page&N=501951