Bass Amplifier Cabinets

Ways to Shop
Best Sellers

On Sale

Price Drop

Restocks

Top Rated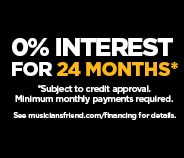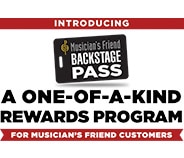 all
Open Box
Results 1 - 20 of 128 matches
Page:
1
2
3
4
5
6
7
Next >
Top Rated

Compare

Compare Now

site1prodJ06151

Best Seller

Compare

Compare Now

site1prodJ13809

Best Seller

$1,299.99

List:

$1,819.99

Compare

Compare Now

site1prodH72964

Top Rated

Compare

Compare Now

site1prodH85475
Top Rated

$679.99

List:

$1,049.99

$598.39

Compare

Compare Now

site1prod583799

Best Seller

Starting at $1,149.58

List:

$1,620.00

Compare

Compare Now

site1prodH70810

Top Rated

$999.99

List:

$1,399.99

$799.99

Compare

Compare Now

site1prod481731

Top Rated

Compare

Compare Now

site1prodH73354
The bass guitar plays an indispensable role in any band. Together with the drummer, you and your bass create the pulse of each song you play. Your bass amplifier cabinet is a vital link in fulfilling that role, containing the speakers that give your bass its voice. The principle of bass amplifier cabinets is simple: boxes with speakers in them. While this may not seem like much, a huge amount of thought and consideration goes into each cabinet design. It's not easy to ensure that all the components work together to accurately reproduce the tone of your bass guitar, but modern amplifier cabinets have this challenge well in hand. Most bass amplifier cabinets feature an enclosure made from plywood. Since it will be subjected to a great deal of vibration, good-quality wood and sturdy construction are essential. Because a well-built cabinet is heavy, solid handles are important, especially for larger models. If you're looking for the biggest of the big, an amplifier cabinet with caster wheels will make your life a whole lot easier. Speakers and horns are the workhorses of your bass amplifier cabinet. Sizes range from 8 to 20 inches, allowing you to go for the tone you want. Smaller speakers will give you more clarity and sharper treble, while a larger woofer makes your bass as 'boomy' as you like. A combination of speaker sizes, either through stacking different cabinets or using a standalone multi-speaker unit, can bring you the best of both worlds, delivering both highs and lows to balance your sound. If you're gearing up to play larger venues where a combo amp just can't give you enough muscle, pairing a high-powered bass amplifier cabinet with your preferred head unit will give you the extra punch you need. For a smaller performance space or your home studio, a more compact cabinet will allow you to take advantage of that head unit while remaining portable and easy to handle. Wherever you take your show, a good amplifier cabinet will keep you sounding great
.
You are changing the Ship-To country.
Our product catalog varies by country due to manufacturer restrictions. If you change the Ship-To country, some or all of the items in your cart may not ship to the new destination.
{"reportSuiteIds":"","prop2":"","prop1":"","prop5":"","prop6":"","prop3":"","prop4":"","channel":"","linkInternalFilters":""}
category
site1HABA
/bass-amplifier-cabinets
cat|site1HABA
?pageName=subcategory-page&N=500444