Bass Amplifier Heads

Ways to Shop
On Sale

Price Drop

Items with Rebates

Best Sellers

Open Box Gear

Top Rated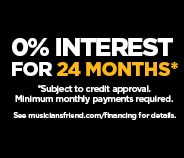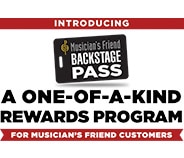 all
Open Box
Results 41 - 60 of 93 matches
Page:
< Prev
1
2
3
4
5
Next >
Best Seller

Compare

Compare Now

site1prodH93783

Best Seller

Compare

Compare Now

site1prodH79101

Best Seller

$499.99

List:

$649.99

$418.49

Compare

Compare Now

site1prodH85453

Best Seller

$599.99

List:

$899.00

$527.99

Compare

Compare Now

site1prodJ10598
Top Rated

Eden WTX500 Bass Amp Head

Generating 500W at 4 ohms, its Enhance control gives you quick, one-knob tonal adjustments. 3-band EQ with...

$649.99

List:

$890.00

$604.49

Compare

Compare Now

site1prod360819

Best Seller

Compare

Compare Now

site1prodJ06155

Best Seller

Compare

Compare Now

site1prod480314

Best Seller

$249.99

List:

$329.99

$232.49

Compare

Compare Now

site1prod423634
Top Rated

$349.99

List:

$480.00

$307.99

Compare

Compare Now

site1prod430476

Top Rated

Compare

Compare Now

site1prodH85746

Top Rated

Compare

Compare Now

site1prod580856

$499.00

List:

$714.00

$464.07

Compare

Compare Now

site1prodH87632
As the bass guitarist, you play one of the key roles in the band. Your sound gives rhythm and character to every song, so you know how important it is to get the most out of your instrument. The bass guitar itself may be the instrument getting the spotlight, but it would be nothing without its speakers—and the bass amplifier head is the link that ties the two together. Your bass amplifier head 'talks' to the cabinet through two main components: the preamp and the power amp. The preamp is the first stop for the signal coming from your guitar, and its role is to give the sound its tone. Crisp or muddy, deep or brittle, subtle or dramatic—however you want your bass to sound, your preamp adjustments will get it there. Next comes the power amp, boosting the signal's strength to drive the speakers in your cabinet as they transform that electricity into the sound that your audience is clamoring to hear. Acting as the electronic brains of bass guitar configurations, amplifier heads can be made with two different types of circuitry: tube and solid state. The debate between the two is long-standing, and if you are an experienced musician, you've probably already chosen your side. Beginners and the undecided, take note: there are pros and cons to each technology. A tube-based amplifier head uses vacuum tubes that can deliver a richer, warmer sound. Tubes are generally considered to produce tones with greater depth and character. However, tube amps require additional upkeep to maintain the quality of their sound, which can be a serious commitment. Solid-state bass amplifier heads are more reliable overall than tubes, which makes them great for touring since you're less likely to experience a breakdown on the road. The sound produced by solid-state amplifier heads tends to be clearer and more technical, lacking the warmth of a tube model. If you want the best of both worlds, a hybrid bass amplifier head is likely the solution. Hybrids are usually made using tubes on the preamp side, which can take advantage of their unique sonic characteristics to shape the sound. The rich, tube-enhanced signal is then boosted by a solid-state power amp. This combination makes for an amplifier head that's more reliable than an all-tube model, without sacrificing the classic 'tubey' warmth. A wide range of available feature sets make it easy to find the tube, solid-state or hybrid bass amplifier head that's right for you. No matter the size of your speaker stack or your preferences in sounds and tones, there is an amplifier head to suit your individual standards
.
Bass Amplifier Heads Starting at: $149.99