Bass Amplifiers

Ways to Shop
Best Sellers

Items with Rebates

On Sale

Price Drop

Restocks

Top Rated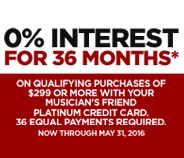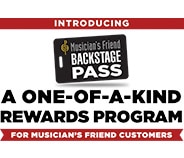 all
Open Box
Results 81 - 100 of 351 matches
Page:
< Prev
1
…
3
4
5
6
7
of
18
Next >
Top Rated

$2,395.00

List:

$2,995.00

Compare

Compare Now

site1prod620815

Top Rated

$524.99

List:

$649.99

$461.99

Compare

Compare Now

site1prodH67133

Best Seller

Compare

Compare Now

site1prodJ18204

Best Seller

$799.99

List:

$1,299.99

$743.99

Compare

Compare Now

site1prod430743
Top Rated

$899.99

List:

$1,200.00

$791.99

Compare

Compare Now

site1prod488203

New

$799.99

List:

$1,199.99

$703.99

Compare

Compare Now

site1prodJ27515

Top Rated

Compare

Compare Now

site1prodJ06158

Top Rated

Compare

Compare Now

site1prodH86941
For the longest time bass amplifiers were infamous for being heavy, cumbersome and on the pricey side... but not anymore. Thanks to the incredible leaps and bounds made in technology, a quality bass amp with plenty of low end no longer costs an arm and a leg to purchase. In fact, many of today's best bass amp brands are both compact in size while still managing to pack a mighty wallop in volume.

When searching for a bass amp, it's best to ask yourself a few questions, including what kind of music you play and where do you plan on playing it. After all, if you don't plan on gigging often, you might not need a bass amp that's overtly bulky in size and sound. Of course, if you're in a professional touring band, you'll need something rugged and heavy-duty to endure a life on the road. But regardless of your performing level or playing application, you'll have no problem finding the perfect bass amplifier right here.

One of the biggest sellers in this section is the Aguliar SL 112 1x12 bass speaker cabinet. Versatile and portable, this amp is an astounding blend of classic vibe and modern technology, and is a perfect choice for both studio recording and live performances. Another recommended item is Orange Amplifiers Crush PiX CR25BX 25W 1x8 bass combo amp. Featuring a gain control for adding extra punch and flair to your bass tone, this amp has warm clarity along with the massive bass tone players have come to expect from an Orange amp.

Throughout this section of bass amplifiers, you'll find well-known brand names ranging from Fender and Ampeg to Gallien-Kruger, Ibanez, Kustom, and many more. These names are no strangers to the world of bass players, and have built strong reputations based on the design and manufacturing of exceptionally durable bass amps
.
You are changing the Ship-To country.
Our product catalog varies by country due to manufacturer restrictions. If you change the Ship-To country, some or all of the items in your cart may not ship to the new destination.
{"reportSuiteIds":"","prop2":"","prop1":"","prop5":"","prop6":"","prop3":"","prop4":"","channel":"","linkInternalFilters":""}
category
site1HAB
/bass-amplifiers
cat|site1HAB
?pageName=subcategory-page&N=500443