Bass Drum Beaters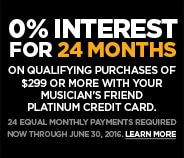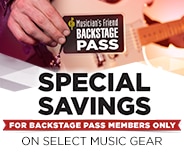 all
Open Box
Results 1 - 6 of 6 matches
Top Rated

Compare

Compare Now

site1prod445509

Best Seller

Compare

Compare Now

site1prod444239

Best Seller

Compare

Compare Now

site1prod447794

Compare

Compare Now

site1prod444881
Best Seller

Compare

Compare Now

site1prodJ24233

Best Seller

Compare

Compare Now

site1prod446087
Was:
Ask any experienced drummer and they'll tell you that no two bass drum beaters are the same. When it comes to how a bass drum beater sounds and feels under your foot, a variety of factors come into play, and it's for this reason why many professional players own more than one model. In this section, we'll look at some of the different types of bass drum beaters that are available, and also touch on a few top sellers in this catalog. Whether you're a hard-hitting metal drummer or a complex jazz virtuoso, the right bass drum beater for you is waiting here.

Two of the most common types of materials used in the design of bass drum beaters are felt and wood. Each material offers its own unique sound, and the right one for you will ultimately boil down to your personal preferences. For example, if you prefer a soft, warm bass drum sound, felt beaters are the best way to go. There are many terrific felt beaters here from respected drum and percussion brands like Yamaha and Gibraltar - in fact, one of the most popular sellers on this page is the DW Felt Bass Drum Beater.

Now for those who want a beater that's powerful and sharp, go with a wooden beater. There are plenty of top-notch wooden beaters on today's market, and the Gibraltar Wood Bass Drum Beater is certainly no slouch. Boasting a red finish and a black shaft, this beater is solid, easy to use and perfect for any rock drummer who likes to play loud and heavy.

Honestly, there are so many different types of materials and designs when it comes to bass drum beaters, your best bet is to explore the details of your options more closely. For something totally different, check out a model like the Axis Sonic Hammer Variable Length Bass Drum Beater, which allows you to adjust the point where your beater hits the drumhead. Ahead even offers a two-way bass drum beater system that enables you to switch from a felt head to a harder one in seconds. When you get right down to it, a simple upgrade to your beater can have a huge positive impact on your performance, and there are more than enough choices here to make your downbeat sound greater than ever.