DR Strings Bass Guitar Strings
Ways to Shop
Best Sellers

Price Drop

Top Rated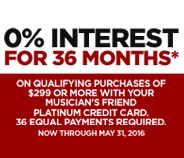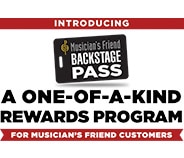 all
Open Box
Results 81 - 100 of 137 matches
Page:
< Prev
1
2
3
4
5
6
7
Next >
Best Seller

Compare

Compare Now

site1prodJ16360

Best Seller

Compare

Compare Now

site1prodJ16370

Top Rated

Compare

Compare Now

site1prod105204

Compare

Compare Now

site1prodJ16381
Compare

Compare Now

site1prodH15974

Compare

Compare Now

site1prod456055

Compare

Compare Now

site1prodJ19125

Compare

Compare Now

site1prodJ23049
Best Seller

Compare

Compare Now

site1prodJ16404

Top Rated

Compare

Compare Now

site1prod456086

Compare

Compare Now

site1prodH77376

Compare

Compare Now

site1prodH75369
Compare

Compare Now

site1prod105214

Compare

Compare Now

site1prodJ15846

Compare

Compare Now

site1prodJ16389

Compare

Compare Now

site1prodJ16347
DR Strings have always held firm to the belief that handmade strings simply sound better than their machine wound counterparts. This belief is what sets DR apart from the competition. Made in the USA, DR bass strings offer tone and quality the likes of which you've never heard before. While DR also makes strings for acoustic and electric guitars, their bass strings have always stood out as being in a league of their own. There is a simple reason for this. Because bass strings are crafted with more metal, the handmade qualities really shine through, making the superiority over machine wound strings that much more apparent. These qualities have led to DR bass strings being used by legends such as U2's Adam Clayton, Sting, Geezer Butler, Judas Priest's Ian Hill, and more. DR makes bass guitar strings that will suit any playing style, so you're certain to find what you need in this section. Remember that string selection really comes down to personal preference, so it's important to try a variety of strings to find the ones that are best for you.

If you're interested in creating some serious visual appeal to go along with your playing, you'll definitely want to check out DR's line of NEON bass strings. These colorful strings actually glow under UV light, making for a serious spectacle. Of course, these strings wouldn't be much more than a novelty if they weren't built to last, but that's something you won't have to worry about. These coated strings last three to four times as long as their uncoated counterparts, making them great for the road. Just ask Jeph Howard of The Used, who used these strings during his bands most recent tour, about their quality.

Maybe you're looking to recreate the tone of bass guitar idol Bootsy Collins? In that case, check out his line of signature series strings. The "Bootzillas" are definitely as unique as the man they're named after, with a stainless steel wrap wire that gives them an especially edgy tone. They're perfect for those looking to channel the man himself, and blast their groove off into outer space. DR has been making incredible bass strings since 1989, and since day one, they've been a leader. Whether you're jamming with your buddies, or taking the stage for the biggest concert of your career, DR bass guitar strings will be with you every step of the way.