Bass Guitar Strings

Ways to Shop
Best Sellers

Items with Free Gifts

On Sale

Price Drop

Top Rated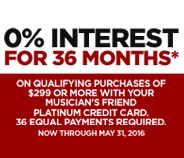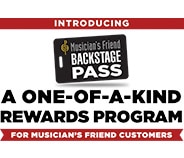 all
Open Box
Results 1 - 20 of 489 matches
Page:
1
2
3
4
5
6
of
25
Next >
Top Rated

Compare

Compare Now

site1prod100156

Top Rated

Compare

Compare Now

site1prod101646

Price Drop

Compare

Compare Now

site1prod100752

Best Seller

Compare

Compare Now

site1prod101815
Price Drop

Compare

Compare Now

site1prod100361

Top Rated

Compare

Compare Now

site1prod101128

Best Seller

Compare

Compare Now

site1prod100154

Price Drop

Compare

Compare Now

site1prod456059
Bassists have always been in demand. Sure, it seems like everyone plays guitar, but the bass is really what holds your songs together. So it's important to be ready when the band comes calling, be it for a recording session or a gig. With an extra set of quality bass strings you'll be tuned up and ready to go in no time. The first thing to look for when you're picking up a set of bass strings is the number of strings included in the pack. If you have a 5 string bass, a pack of four isn't going to get the job done. Different strings are designed for different basses and it's important that you have the ones that best complement your sound. It's also important to have a look at the different gauges of the strings. Obviously, different gauges can cause a change in your sound. Lighter gauge strings, such as the D'Addario EXL170-5 XL Nickel Round Wound 5-String Long Bass Strings, have less tension, making them easier to play (especially for beginners). Basically as the gauge gets bigger, so does the tone, but larger gauges can also be difficult to play and bend. It's important that you strike the right balance between tone and ease of play when you're choosing your strings. The material used in constructing the strings can also play a major role in your overall sound. For example, a nylon string like the D'Addario ETB92-5 Medium Black Nylon Tapewound has a captivating and deep sound, which will sound drastically different from Electric 5-String Nickel Plated Steel Bass Strings from Musician's Gear. On the other hand, nylon strings are probably not as well suited slap bass as steel strings, due to their loose tension. Finding the right material can really bring your playing to the next level. Like all things musical, there is no universal solution, only the solution that best suits your needs. Your bass strings will help you keep the rhythm with ease, whether you're on stage, in the studio, or just jamming at home with some friends. Always make sure you're set to play with extra bass strings in your gig bag
.
You are changing the Ship-To country.
Our product catalog varies by country due to manufacturer restrictions. If you change the Ship-To country, some or all of the items in your cart may not ship to the new destination.
{"reportSuiteIds":"","prop2":"","prop1":"","prop5":"","prop6":"","prop3":"","prop4":"","channel":"","linkInternalFilters":""}
category
site1LAB
/bass-guitar-strings
cat|site1LAB
?pageName=subcategory-page&N=500533