Bb Trumpets
Ways to Shop
On Sale

Price Drop

Best Sellers

Open Box Gear

Top Rated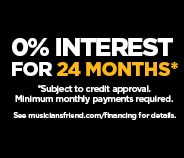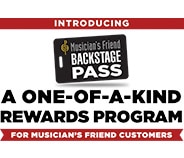 all
Open Box
Results 41 - 60 of 162 matches
Page:
< Prev
1
2
3
4
5
6
of
9
Next >
Starting at $2,749.00

List:

$3,905.00

Compare

Compare Now

site1prod470874

Starting at $3,329.00

List:

$4,659.00

$1,299.99

Compare

Compare Now

site1prod463249

$2,899.00

List:

$4,140.00

Compare

Compare Now

site1prod461798

Starting at $2,469.00

List:

$3,495.00

Compare

Compare Now

site1prod468103
Top Rated

Compare

Compare Now

site1prod463262

Starting at $2,130.00

List:

$2,980.00

Compare

Compare Now

site1prod585109

$2,899.00

List:

$4,140.00

Compare

Compare Now

site1prod461809

$2,829.00

List:

$4,040.00

Compare

Compare Now

site1prod461648
Starting at $1,319.00

List:

$2,036.00

Compare

Compare Now

site1prod468323

Compare

Compare Now

site1prod585561

Compare

Compare Now

site1prodH84486

Starting at $2,807.00

List:

$3,699.00

Compare

Compare Now

site1prod463216
One of the most recognized instruments in sound and appearance, the trumpet seemingly transcends genre and eras, making it an instrument that will always remain a classic. Tuned to B-flat, Bb trumpets are easily the most widely used because of its warm tone that blends into the sound of larger groups. With a wide variety of options available, you're sure to find one that perfectly suits what you're looking for. Designed to produce a sound a full step lower than the written note, most Bb trumpets are constructed with three piston valves and have cylindrical shape tubing that varies in size throughout to create its rich, complex sound. What does this mean for you as a musician? Made from the highest quality to the exact required specifications for a B-flat trumpet, these instruments will consistently produce the sound and tone you are looking for.

Not just for seasoned players, there are also a number of choices for student players as well. Options like the Etude ETR-100 Series Student Bb Trumpet Lacquer offer a more comfortable feel while you learn. Featuring a first-valve thumb saddle, a larger bore and an adjustable third valve finger ring, this trumpet allows beginners to focus more on the notes and less on the details. And because it's so affordably priced, you or your student can take the time to really understand the instrument before investing in a more advanced trumpet.

If you're at the other end of the scale, and are looking for a quality trumpet to take your play to new heights, try the Bach 180S37 Stradivarius Series Bb Trumpet. Considered the pinnacle of Bb trumpets, the Bach provides unparalleled depth and character while you play, featuring a standard body weight, a .459-inch medium-large bore and an innovative "seal" design for less air leakage. No matter how you intend to play it, this trumpet was made to sound incredible.

From the cool sounds of Miles Davis to the bubbling tones of Louis Armstrong, the Bb trumpet will on as one of the liveliest and most beloved instruments of all time. Once you pick up yours, you won't ever want to set it back down
.
Bb Trumpets Starting at: $139.99