Bongos
Ways to Shop
Price Drop

Best Sellers

Open Box Gear

Top Rated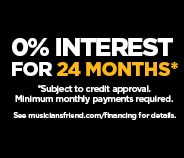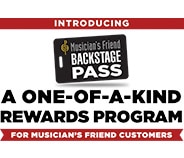 all
Open Box
Results 41 - 60 of 70 matches
Page:
< Prev
1
2
3
4
Next >
Compare

Compare Now

site1prod580717

Matador Wood Bongos

Kiln dried, environmentally friendly Siam Oak wood bongos with fitten cast aluminum bottoms and traditional...

Compare

Compare Now

site1prod473469

Compare

Compare Now

site1prod580707

Compare

Compare Now

site1prodH95776
Compare

Compare Now

site1prodH81317

Compare

Compare Now

site1prodH86556

Compare

Compare Now

site1prodH95785

Compare

Compare Now

site1prod446457
$279.99

List:

$440.00

$246.39

Compare

Compare Now

site1prod584872

Price Drop

Compare

Compare Now

site1prodH91635

Nino Wood Bongos

Siam oak shells have hand-selected buffalo skin heads. Durable lugs provide solid, easy intonation. Affordable...

Compare

Compare Now

site1prod443760

Compare

Compare Now

site1prodJ05370
There is plenty more to being a drummer than the bass, tom-tom and snare. Percussion is all about the rhythm, and when you want a more exotic sound, that means a more exotic drum. Tracing their roots back to nineteenth-century Cuba, the bongos are a well-known and well-recognized member of the drum family with a look and sound that even non-musicians will instantly recognize. The bongos originated with a hybrid of African and Spanish-inspired music known as Son, but their distinctive sound has become popular enough to find its way into virtually every style of music that exists today. Bongo drums are characterized by their unique construction. Always attached in a pair, the bongos include two differently sized drums: the smaller "macho" and larger "hembra". With this difference in size comes a slight difference in voice, allowing the bongo player—or "bongocero"—to produce complex and intricate rhythms despite the simplicity of the instrument. You may choose to play the bongos traditionally, held between your knees and played by hand, or add them into your traditional drum set and play them with sticks or even brushes. No matter how you choose to integrate them into your performance, these drums are full of personality and make a big impact. When played by hand, bongos are all about the technique. Four key strokes form the basis of bongo playing: the palm-based "open tone" strike, the accentuating "slap", the rolling "heel-tip movement" and, for softer sounds, a "muted tone" touch that restrains the sound by keeping fingers in contact with the drum head. Like any instrument, mastering the technique takes practice. With the bongos, it pays off in spades. Not only are bongos a great addition to add flavor to a standard drum kit, they're also an amazing complement to virtually any style of music when in the hands of a skilled drummer. Fun and portable, bongos are every bit as good for parties and busking as they are for professional gigs
.
Bongos Starting at: $35.96