Analysis Plus Cables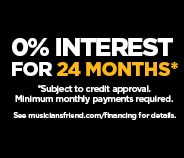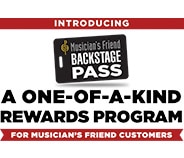 all
No Results Found
Quick Search Tips:
Try just one or two terms.
Instead of using the search box, find your gear by clicking the product category tabs and other navigation links.
Try varying the spelling to see if the word is spelled correctly.
Check out the items below that are suggested based on your search terms.
We'd love to help you find what you're looking for-call us anytime at 800-449-9128.
Suggested Items:
The signal path from your guitar to your amplifier plays a hugely significant role in your overall setup. Of course, that should be the last thing on your mind when you're in the middle of a performance. Your only concern should be playing the music you've worked so hard at creating... and thankfully, the strong, sturdy, and long-lasting instrument cable you need can easily be found courtesy of Analysis Plus.

Made proudly right here in the U.S.A., Analysis Plus instrument cables have been recognized by industry experts for their astounding craftsmanship and innovative solutions. In fact Analysis Plus instrument cables have been championed by players as renowned as John Mayer, and magazines as popular as Guitar Player. From the materials to the overall packaging, everything about Analysis Plus instrument cables screams "quality" and their reputation amongst the pros is proof.

Every player wants to avoid the hissing and crackling noise that comes from plugging a cable in a guitar or amplifier. Luckily you can thanks to the Analysis Plus Black Oval instrument cable. Flexible, durable and ROHS compliant, this cable contains silent 1/4'' plugs that enable you to switch back and forth from instruments without having to run over and turn down the volume. For bass players, check out the Analysis Plus Black Oval straight to angle 1/4" instrument cable. With a hollow oval center conductor for better sound, this cable has 20-gauge conductors and a conductive sheath to get rid of micro phonics. This cable even received an "Editor's Award" from Bass Player magazine, so you can be sure that it comes highly recommended.

Being positive that you're equipped with a cable that's crafted with care will not only help you avoid any sudden disconnections during a performance, but it will also give you the confidence needed to play flawlessly, and keep your mind focused on the music at hand. To ensure everything goes without a hitch, the peace of mind you deserve can always be attained when you go with Analysis Plus instrument cables.