Fender Cables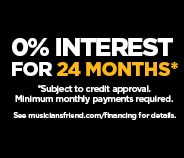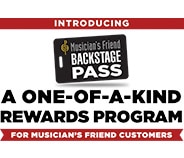 all
No Results Found
Quick Search Tips:
Try just one or two terms.
Instead of using the search box, find your gear by clicking the product category tabs and other navigation links.
Try varying the spelling to see if the word is spelled correctly.
Check out the items below that are suggested based on your search terms.
We'd love to help you find what you're looking for-call us anytime at 800-449-9128.
Suggested Items:
No musician should underestimate the power and potential of a quality patch cable, especially when that cable bears the name of Fender. Like everything Fender constructs, their instrument and speaker cables are crafted with impeccable attention to detail, and with only the finest materials. To ensure your performance goes off without a hitch, you don't have to look any further than Fender to keep your music flowing smoothly and uninterrupted.

Since 1946, Fender has provided the world's greatest players and engineers with musical equipment that continuously pushes the concept of industry standards. In fact, the durability and exceptional craftsmanship of Fender cables have been renowned and praised the world over, which is why pros in the business consistently use Fender cables both in the studio and on the stage.

Throughout Fenders cable catalog, you'll find a superb selection of options that range in a variety of colors and sizes. New to Fender's roster is the Stratocaster 60th Anniversary instrument cable. 15 feet in length, you won't find a better patch cable to capture the awesome tonalities of your Fender Stratocaster guitar. For microphone cables, the new Fender microphone cables are performance inspired, and made to provide quality and rugged construction at a more than affordable price. Another top seller is the Fender Replacement 8" Deluxe Assembly cord. This vintage style cable with screw-on ends is nicely coiled and made with only the finest materials, so you can be sure that your performance will be crisp, clear, and totally Fender.

When you're performing at your best, you shouldn't have to worry about staying connected to your amplifier. Your only concern should be staying connected to the audience. Rest assured, when you're equipped with Fender cables, you can have totally peace of mind while simultaneously enjoying a sonic purity that only Fender is capable of delivering.