Mogami Cables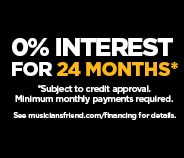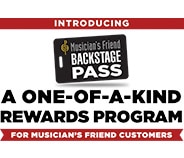 all
No Results Found
Quick Search Tips:
Try just one or two terms.
Instead of using the search box, find your gear by clicking the product category tabs and other navigation links.
Try varying the spelling to see if the word is spelled correctly.
Check out the items below that are suggested based on your search terms.
We'd love to help you find what you're looking for-call us anytime at 800-449-9128.
Suggested Items:
Both active stage performers and experienced audio engineers alike know how essential it is to be equipped with cables that are rugged, durable and exceptional in sound quality. But this can especially be said for those who discover and stick to Mogami cables. Continually heralded as some of the finest sounding cables you can buy, Mogami cables are more than worthy of keeping your connection running smoothly and clearly with zero troubleshooting issues or detachments.

Once the signal path starts, there's no turning back. For this reason, you need that signal to be strong and consistent. Rest assured, when you go with Mogami, you're going with a cable that it used in practically every major recording studio. In fact, artists as popular as Pearl Jam, Prince, and Fleetwood Mac count on Mogami to provide them with crystal clear clarity and superior quality. It's no wonder why they call Mogami "The Cable of the Pros".

Throughout the Mogami catalog, you'll find a massive selection of highly rated cables and connectors, including the Mogami Gold Neglex Quad microphone cable. Famous for its remarkable flexibility and low noise, this cable is a constant go-to choice amongst the industry's top engineers. Or, check out Mogami's Gold Studio 1/4" TRS-Female XLR cable. Designed for a wide frequency response, the incredible clarity and accuracy of this cable makes it ideal for studio usage. For guitarists, the Mogami Platinum guitar cable is a lightweight cable with a large diameter, and it's equipped with Neutrik's silent connector to eliminate squeals and pops when you plug into an amplifier.

Technical glitches and blunders should never get in the way of a great performance. It's not fair to the artist, or to the audience. But you can easily avoid those kinds of interruptions by equipping your gear with industry standard cables and connections... and no other company recognizes that sentiment better than Mogami.