Cartridges & Styli

Ways to Shop
On Sale

Price Drop

Best Sellers

Open Box Gear

Top Rated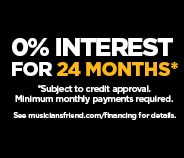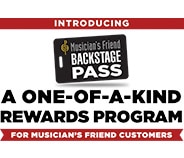 all
No Results Found
Quick Search Tips:
Try just one or two terms.
Instead of using the search box, find your gear by clicking the product category tabs and other navigation links.
Try varying the spelling to see if the word is spelled correctly.
Check out the items below that are suggested based on your search terms.
We'd love to help you find what you're looking for-call us anytime at 800-449-9128.
Suggested Items:
It's difficult to know when exactly to change the stylus on your turntable. Because the stylus is so tiny, you certainly can't tell by looking at it. A good rule of thumb is to change it every thousand hours of playing time. If you are an aggressive DJ you may want to reduce that time by 1/3. Ensure that you get the best sound quality possible from your turntables with Musician's Friend's extensive assortment of cartridges and styli. We have cartridges that virtually eliminate record wear even on the most intense scratch performance. Whether you are a club DJ, a scratch DJ, or an audiophile record collector, our styli will meet your needs with their reliable, robust suspensions which are durable for night after night use. Musician's Friend sells products from the top brands including Shure Cartridges & Styli. As with everything we sell, all our Cartridges & Styli are supported by our price & satisfaction guarantees and free standard shipping applies to all orders except heavy items
.
Needles & Cartridges Starting at: $12.99