Cases, Gig Bags & Covers
Ways to Shop
On Sale

Price Drop

Best Sellers

Open Box Gear

Restocks

Top Rated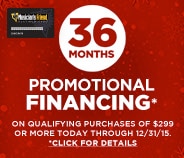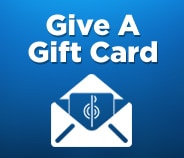 all
Open Box
Results 81 - 100 of 2419 matches
Page:
< Prev
1
...
3
4
5
6
7
of
121
Next >
Best Seller

$89.99

List:

$179.99

$83.69

Compare

Compare Now

site1prodH68767

Best Seller

Compare

Compare Now

site1prod549994

Best Seller

Zildjian Cymbal Gig Bag

Knapsack style cymbal gig bag has extra thick padding against the back for comfort. External pocket and...

Compare

Compare Now

site1prod444488

Top Rated

Compare

Compare Now

site1prod544765
Top Rated

$148.05

List:

$249.99

$137.69

Compare

Compare Now

site1prod541677

Top Rated

Compare

Compare Now

site1prod583383

Top Rated

Compare

Compare Now

site1prod541966

Best Seller

Compare

Compare Now

site1prodJ12291
Ask any musician, and they'll tell you that it's important to keep your instrument and other gear safe and secure. That's why they've got their gear stored in cases, gig bags, and covers when not in use. If you care about your instruments and gear, you'll be quick to do the same.

Cases, gig bags, and covers will help you to keep your instrument in the best condition possible, which will be a huge relief for you the next time you're getting ready to practice or take the stage. Truly, a case, gig bag, or cover is the one thing that no musician, regardless of instrument or playing style, should be without.

In this section you'll find cases, gig bags, and covers for everything from guitars and amps, to keyboards, turntables, mixers, and more. Basically, if you've got an instrument that needs to be taken care of, you've come to the right place.

But which case is perfect for you? Well, that's going to come down to a mix of needs and personal preferences. If you're out on tour with a guitar or bass, for example, you may want a hard shell case such as the Deluxe Electric Guitar Case or the Deluxe Bass Case, both from Musician's Gear. These cases are perfect for when you're out on the road with the band and have lots of equipment packed into confined spaces. If, on the other hand, you're just headed to a gig at the local bar, an option like the GBE-Dread Gig Bag for Dreadnought Guitars from Gator, or the Super Shallow Zero Gravity Acoustic Guitar Case from Ovation might be perfect for you. These cases provide protection for your instrument, while being far more maneuverable than hard cases.

Of course, there are plenty of different options for different instruments. Whether you're looking at something like the Gator GK-2110 Keyboard / FX Multi-Effects Board Bag for your keys, or the Musician's Gear Deluxe Hardshell Banjo Case for your banjo, or a case for another instrument or piece of gear altogether, we've got you covered (literally!). So give your equipment to protection it deserves with a case, gig bag, or cover
.
Cases, Gig Bags & Covers Starting at: $0.85