China Cymbals
Ways to Shop
Best Sellers

Price Drop

Top Rated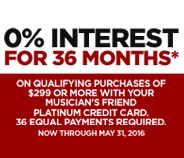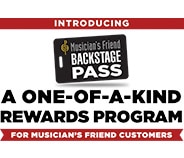 all
No Results Found
Quick Search Tips:
Try just one or two terms.
Instead of using the search box, find your gear by clicking the product category tabs and other navigation links.
Try varying the spelling to see if the word is spelled correctly.
Check out the items below that are suggested based on your search terms.
We'd love to help you find what you're looking for-call us anytime at 800-449-9128.
Suggested Items:
Whether the microphone is on or not, the effect a specialty cymbal has always makes an impression. The range of options created over the years is surprising. Depending on what you choose, your sound is bound to be original and captivating. The slight bell curve of China cymbals is derivative of the classic Chinese gong. Long utilized in cultural activities, the classic sound reverberating from this cymbal has transformed over the years into a much more user-friendly design. Today's China cymbals come in a variety of finishes and constructions making them the ideal choice when you want to add color and variety to your musical offerings. No two cymbals are the same which makes this option even more exciting to experiment with. Traditionally, the China cymbal offers a reversed edge and a rough under carriage. This construction gives you the clear crash that makes this cymbal unique. Many variations are available in this cymbal type. The Stagg Black Metal Bell is a prime example of the classic construction of the China cymbal but with a weathered finish that sends a metallic sound when played. Effects cymbals bring you a world of innovative sound. Even something as small as Treeworks finger cymbals inspire a feeling straight out of the streets of Marrakesh that you can bring to your arrangement. The jingle options available boost the shimmering sound that the China cymbal traditionally encompasses giving your production a focal point that is distinctive and impressive. Breaking the mold and incorporating a bell effects cymbal, like the Meinl M series, really adds to your ability to sustain tone. The more dense the construction the more substantial your cymbal will sound. With such crafted metal work you can find an authentic sound that fits perfectly. With such a range of options to play with, you can truly customize your kit and create a sound all your own. Being able to weave in and out of a melody will inspire you to choose a cymbal that suits your needs perfectly
.
You are changing the Ship-To country.
Our product catalog varies by country due to manufacturer restrictions. If you change the Ship-To country, some or all of the items in your cart may not ship to the new destination.
{"reportSuiteIds":"","prop2":"","prop1":"","prop5":"","prop6":"","prop3":"","prop4":"","channel":"","linkInternalFilters":""}
category
site1DDF
/china-cymbals
cat|site1DDF
?pageName=subcategory-page&N=500320