Classical & Nylon Guitars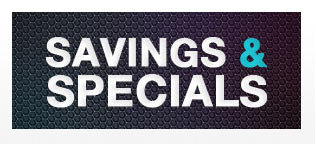 Ways to Shop
On Sale

Price Drop

Best Sellers

Open Box Gear

Top Rated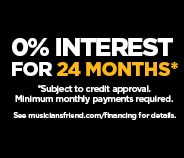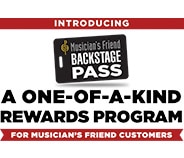 all
Open Box
Results 1 - 20 of 261 matches
Page:
1
2
3
4
5
6
of
14
Next >
Top Rated

$499.00

List:

$669.00

$399.20

Compare

Compare Now

site1prodJ02957

Best Seller

Lyons Classroom Guitar

Designed for beauty of tone and appearance, but economically priced and built to last in the classroom...

Compare

Compare Now

site1prod474704

Best Seller

$299.99

List:

$439.95

$239.99

Compare

Compare Now

site1prodJ28345

Private Reserve

$3,599.99

List:

$6,000.00

Compare

Compare Now

site1prodJ00169
Price Drop

Starting at $1,069.00

List:

$1,350.00

$900.00

Compare

Compare Now

site1prod500322

Top Rated

Compare

Compare Now

site1prodH75956

Top Rated

Starting at $119.99

List:

$211.00

$95.99

Compare

Compare Now

site1prodH75955

Price Drop

$1,187.87

List:

$1,895.00

Compare

Compare Now

site1prod430653
Price Drop

$659.32

List:

$885.00

$527.46

Compare

Compare Now

site1prodH73490

Best Seller

Compare

Compare Now

site1prodH90918

New

Starting at $399.95

List:

$515.00

$351.96

Compare

Compare Now

site1prodH86508

Best Seller

$299.99

List:

$449.99

$191.99

Compare

Compare Now

site1prodH90907
Romantic in form and tone, classic guitars are a distinguished member of the string family. With a storied past that has led to some of the most revered and sought after guitars in the industry today, every musician deserves to have their own classic guitar. And thanks to the instruments in this section, that can now become a reality.Before diving right in though, because this is such an expansive section, ask yourself a few basic questions in order to narrow things down a bit. How many strings are you comfortable with? Which type of tone are you searching for? How big do you want your instrument to be? Do you need a cutaway design? From there your decision should be that much easier.For example, if you're search for a nylon-stringed guitar with a state-of-the-art electronics system, start with the top rated Godin Multiac Nylon String SA Electric Guitar. Advanced in design and construction, this chambered mahogany/spruce instrument features 13-pin synthesizer access and an ebony fingerboard for a simply luxurious tone you have to hear to believe.If you're looking for something completely original in design though, you're definitely going to want to spend some time with the Yamaha SLG130NW Classical Style Silent Guitar. Classic only in tone, this guitar's unique ergonomic shape allows it to be extremely playable and produce a sound that's both rich and natural. And with its detachable top section, it's stores as easily as it plays.Remember, every classic guitar brings something different to the stage, allowing you to achieve the exact look and sound you're after... so definitely explore all your options in the selection here. Whether you're searching for your first classic guitar or you're looking to upgrade to something a little more advanced, you're sure to find exactly what you're after on this page
.
Classical & Nylon Guitars Starting at: $49.95