Color Changers & Wash Lights
Ways to Shop
Best Sellers

On Sale

Price Drop

Restocks

Top Rated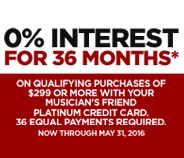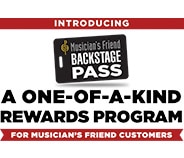 all
Open Box
Results 1 - 20 of 178 matches
Page:
1
2
3
4
5
6
of
9
Next >
Top Rated

$219.99

List:

$299.99

$139.99

Compare

Compare Now

site1prodJ05691

Best Seller

$159.99

List:

$219.99

$99.99

Compare

Compare Now

site1prodJ00646

Top Rated

$179.99

List:

$309.99

$129.99

Compare

Compare Now

site1prodH78210

Best Seller

Compare

Compare Now

site1prodJ11981
Top Rated

Compare

Compare Now

site1prod801332

Best Seller

Compare

Compare Now

site1prodH82714

Best Seller

$329.99

List:

$449.99

$219.99

Compare

Compare Now

site1prodJ11984

New

Compare

Compare Now

site1prodJ32569
Your primary focus as a musician may be on the sound, but if you want to put on a great show, you'll need some great visuals to go along with it. Color changers and wash lights help you shine when you're onstage. With a wide variety of effects options, this stage lighting can add the visual impact to put on a show the whole audience will remember. Color changers and wash lights are great for DJs and bands alike. Most of these units give you the option of setting them up on the stage or mounting them on a truss, so you can direct their effects exactly where you want them. Take your pick between traditional bulb-powered units for a more classic feel and warmer look, or modern LED stage lighting that's lightweight and runs cool so you won't be sweating it out while you perform. These accent lights come in a few different forms. Bar-shaped wall wash lights will give you a wide curtain of light that's perfect for shining on your backdrops, lining the front of the stage or under-lighting a drum set. Spot-type wash lights work well as overhead lighting, so they're a great addition to an elevated truss. To really dial up the energy of a show, add an effects light such as a flame, fan beam, moonflower, asteroid or projector—these types of lighting are a must-have for DJs. Most LED wash lights and bars are color changers, loaded with RGB LEDs that either come with dozens of color presets, or allow you to program in your own hues by changing the levels of red, green and blue. If you're looking for a wash light that can give you softer colors or pastel effects, take a look at some "RGBA" models. These units have additional amber LEDs that give you control over the warmth of the light as well as the color. When you're choosing your color changers and wash lights, consider the features to make sure you're getting lighting that can do everything you want it to. Some lights come with built-in macros and strobe effects, some can be daisy-chained together to share the same effect across the stage and some can take advantage of sound-activated effects to respond in real time to your music. Thanks to the low power draw of LEDs, you can even get lighting that's battery-powered and wirelessly controlled, making setup and teardown virtually instant. To make your gigs look as great as they sound, color changers and wash lights are an important part of your gear. Even though some venues may provide lighting for you, bringing your own along gives you the advantage of having consistent effects for every show
.
You are changing the Ship-To country.
Our product catalog varies by country due to manufacturer restrictions. If you change the Ship-To country, some or all of the items in your cart may not ship to the new destination.
{"reportSuiteIds":"","prop2":"","prop1":"","prop5":"","prop6":"","prop3":"","prop4":"","channel":"","linkInternalFilters":""}
category
site1YGC
/color-changers-wash-lights
cat|site1YGC
?pageName=subcategory-page&N=500137