Concert Bass Drum Mallets
Ways to Shop
Best Sellers

Price Drop

Top Rated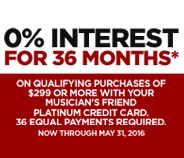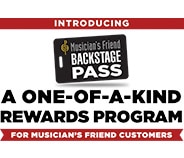 all
Open Box
Results 1 - 12 of 12 matches
Best Seller

Compare

Compare Now

site1prodH82246

Best Seller

Starting at $40.99

List:

$104.00

Compare

Compare Now

site1prod443945

Best Seller

Compare

Compare Now

site1prodH82290

Starting at $26.99

List:

$55.00

Compare

Compare Now

site1prod497711
Compare

Compare Now

site1prod466844

Compare

Compare Now

site1prod441686

Compare

Compare Now

site1prodJ15212

Starting at $33.99

List:

$53.00

Compare

Compare Now

site1prodJ02761
To get a great performance from your concert bass drum, it goes without saying that the first step is choosing and maintaining the drum itself. The second step is close behind, though: equipping yourself with a great set of concert bass drum mallets to go with it. After all, that's one of the great things about drums - you don't need multiple instruments to create a wide variety of different percussion sounds. Each new mallet you use with your concert bass drum will produce a different tonal character, which makes the percussion mallets in this section almost like instruments in their own right. Together with your favorite drums, and in your capable hands, they can do great things.

If you'd like to take a traditional approach to your drums, then check out some of the best-selling single-ended models, like the Vic Firth TG01 General Bass Drum Mallets or the Ludwig Payson Concert Bass Drum Mallet. Or, if you fancy yourself a bass drum virtuoso and you want to try your hand at the most diverse high-speed styles, consider going for twice the playing potential with options such as the Vic Firth Tom Gauger Double End Sticks or the Yamaha Dual Head Mallets. There's no one-size-fits-all choice; picking out your concert bass drum mallets depends first and foremost on your personal way of drumming.

Maybe you already have a favorite bass drum mallet that needs a new lease on life? If your prized beaters are starting to wear down, one of Vic Firth's repair kits will help you restore them to like-new condition. The Vic Firth Re-Cover Kit is available for the BD1, BD2, BD3 and BD7 bass mallets, and even if you're thinking about re-covering a mallet that isn't a Vic Firth model, you can probably use one of these to do it - just remember to check the sizing to make sure it will fit.

So don't wait another minute to transform your percussion stylings! Not when doing so can be as simple as picking up a new set of concert bass drum mallets from the lineup you see before you. With as many varieties as there are to choose from, it's a safe bet you can find the perfect choice no matter when and how you play your drums. From the concert hall to the stage and everywhere in between, these concert bass drum mallets are ready to be the sidekicks in your performances.