Concert Drum Heads
Ways to Shop
Best Sellers

Price Drop

Top Rated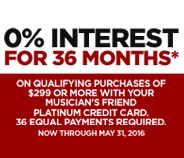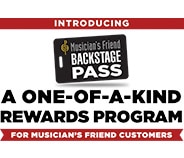 all
Open Box
Results 1 - 26 of 26 matches
Price Drop

Starting at $31.18

List:

$84.00

$24.02

Compare

Compare Now

site1prod442834

Compare

Compare Now

site1prod442851

Price Drop

Starting at $53.46

List:

$187.50

$75.64

Compare

Compare Now

site1prod442401

Price Drop

Starting at $67.91

List:

$158.90

$41.99

Compare

Compare Now

site1prod442710
Price Drop

Evans Strata Timpani Head

Strata timpani heads are pretensioned with a black powder-coated steel ring for tuning consistency. They...

Starting at $73.82

List:

$199.50

$101.19

Compare

Compare Now

site1prod497205

Starting at $92.47

List:

$194.25

Compare

Compare Now

site1prod491175

Starting at $37.99

List:

$70.35

$28.33

Compare

Compare Now

site1prod442717

Starting at $39.99

List:

$77.70

Compare

Compare Now

site1prod442724
Starting at $76.00

List:

$213.50

Compare

Compare Now

site1prodJ16823

$56.99

List:

$102.00

$50.15

Compare

Compare Now

site1prodH83349
Whether you're a college marching drummer or a member of a prestigious professional orchestra, you know how important it is to replace worn out drum heads after they've lost their punch. The simple truth is that new heads can do wonders for your performance, and thankfully the choices on today's music market are far-reaching. In fact, respected drum head manufacturers like Evans, Remo and Ludwig are all highly regarded for their concert drum heads, and they all have options in these pages.

So with that in mind, what concert drum do you play? There are plenty of choices in this section for snares, bass drums and timpani. If it's a new snare head that you're after, check out a top-rated item like the Evans Genera Orchestral 300 Snare Side Head 14". This head has a wide dynamic range and can handle everything from intricate sticking patterns to press-rolls amazingly.

Yamaha is another company that's respected for their concert drum heads, and their Fiberskyn 3 Concert Bass Drum Head is a best seller. Available in three sizes (28", 32" and 36"), this concert bass drum head produces a rich and warm sound that's both powerful and consistent. As for timpani heads, we'll suggest turning your attention to the Remo Weatherking Renaissance Hazy Timpani Head. Combining the feel and appearance of calfskin with a pro-level focused sound and top-notch flexibility, this head's full-range projection makes it ideal for any serious timpanist who wants to take their performance to the next level.

And these popular concert drum heads are only a sample of what can be found here. Obviously, the right concert drum heads for you will depend on what kind of sound works best with your ensemble, so be sure to give each of your options careful consideration before making any brisk decisions. Of course, you're definitely "heading" in the right direction by coming to this catalog.