Concert Drums
Ways to Shop
Best Sellers

On Sale

Price Drop

Open Box Gear

Top Rated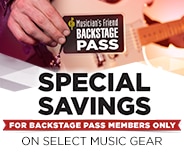 all
Open Box
Results 1 - 40 of 174 matches
Sale

Compare

Compare Now

site1prodJ04096

Best Seller

Starting at $1,569.99

$1,478.39

Compare

Compare Now

site1prod446397

Best Seller

Compare

Compare Now

site1prod499002

Sale

Compare

Compare Now

site1prodJ21715
Top Rated

Compare

Compare Now

site1prod361161

Top Rated

Yamaha Student Bell Kit

Get started in style with this beginner's bell kit which includes almost every accessory you could need.

Compare

Compare Now

site1prod430898

Best Seller

Compare

Compare Now

site1prod463905

Top Rated

Compare

Compare Now

site1prodH73227
Best Seller

Compare

Compare Now

site1prodH91381

Best Seller

Compare

Compare Now

site1prod500855

Best Seller

Compare

Compare Now

site1prodJ21796

Best Seller

Compare

Compare Now

site1prod499003
Best Seller

Compare

Compare Now

site1prod473692

Top Rated

Compare

Compare Now

site1prodH70888

Best Seller

Compare

Compare Now

site1prodJ26520

Top Rated

Compare

Compare Now

site1prodH70892
Best Seller

Compare

Compare Now

site1prodH70901

Best Seller

Compare

Compare Now

site1prod441109

Best Seller

Compare

Compare Now

site1prod491959

Best Seller

Compare

Compare Now

site1prod420356
Compare

Compare Now

site1prod501021

Compare

Compare Now

site1prodH70779

Compare

Compare Now

site1prodJ19060

Compare

Compare Now

site1prodH80459
Compare

Compare Now

site1prod582557

Compare

Compare Now

site1prod466932

Compare

Compare Now

site1prodJ10254

Compare

Compare Now

site1prodH87293
Compare

Compare Now

site1prod501026

Musser Student Xylo-Kit

Student Kit Model with black painted wood frame, Kelon bars, 3.5 octaves, aluminum alloy resonators with gold...

Compare

Compare Now

site1prod467419

Compare

Compare Now

site1prodJ08606

Top Rated

Pearl Symphonic Snare Drum

Pearl's Symphonic Snare Drums features a 100% Maple shell, Die-Cast Hoops, Tube Lugs, Remo Renaissance Heads,...

Compare

Compare Now

site1prod448244
Was:
Shop the fine selection of concert drums and fully equip your percussion section for the lowest possible price. You'll find bass drums, snare drums, tom drums & timpanis from leading brands like Pearl, Ludwig & Yamaha as well as percussion kits for students—all at comfortable prices. Absolutely every purchase is backed by our 45-day Lowest Price and Complete Satisfaction guarantees. Enjoy the convenience of shopping online and grab an excellent deal on a new concert drum today!

You are changing the Ship-To country.
Our product catalog varies by country due to manufacturer restrictions. If you change the Ship-To country, some or all of the items in your cart may not ship to the new destination.
{"reportSuiteIds":"","prop2":"","prop1":"","prop5":"","prop6":"","prop3":"","prop4":"","channel":"","linkInternalFilters":""}
category
site1PA
/concert-drums
cat|site1PA
?pageName=category-page&N=501856