PROMARK Concert Keyboard Mallets
Ways to Shop
On Sale

Price Drop

Best Sellers

Top Rated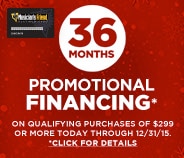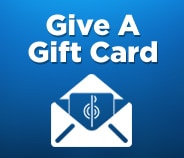 all
Open Box
Results 1 - 11 of 11 matches
Compare

Compare Now

site1prod472482

Compare

Compare Now

site1prod490976

Starting at $16.99

List:

$46.00

Compare

Compare Now

site1prod463970

Sale

Starting at $19.99

List:

$55.00

Compare

Compare Now

site1prod463971
Compare

Compare Now

site1prod490979

Compare

Compare Now

site1prod490977

Compare

Compare Now

site1prod463953
As a percussionist, you know that a single instrument can create an impressive array of sounds, and a large part of that variety depends on your choice of mallets. Differences in the materials and level of firmness can take your tone from subtle to sharp in an instant, so a selection of mallets to fit different ensembles and genres is crucial for any player's toolkit. For well over half a century, the PROMARK name has been found on some of the best sticks and concert keyboard mallets used by industry pros, so you know you can rely on them performance after performance.

Whether you play marimba, vibraphone, xylophone or glockenspiel, PROMARK has the concert keyboard mallets to help you achieve your desired sounds. For a classroom setting, the PROMARK Future Pro Discovery Series Mallets are a great option. Accessible and versatile, these mallets feature fiberglass handles to stand up to constant use as well as rubber grips for comfort. They're specifically designed for Orff and other beginner instruments, and are available with a number of different head material options.

A higher-level performer looking for a more serious mallet might want to consider the PROMARK Performer Series Marimba Mallets. These quality mallets feature rubber cores with latex layers, wrapped in wood-blended yarn for a balanced tone. They even have attractive and sturdy birch handles and come in different firmness options to help you create new, exciting sounds.

If you're looking for a little of everything to achieve a variety of tones, or to find out what you like best, the PROMARK Scholastic Pro Pak is for you. A pair each of maple drumsticks, medium yarn mallets, xylo/bell mallets and general purpose timpani mallets are included to help you discover any number of unique sounds. They all come in in a convenient carrying bag with pouches and a zipper to keep them safe and secure.

PROMARK concert keyboard mallets are consistently the choice of professionals like the renowned Concord Blue Devils Drum and Bugle Corps, who have won numerous DCI Championship titles. The bottom line is that they bring variety to your sound and are made with attention to detail for a consistent tone you can rely on.