Vic Firth Concert Percussion Accessories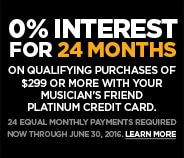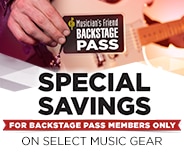 all
No Results Found
Quick Search Tips:
Try just one or two terms.
Instead of using the search box, find your gear by clicking the product category tabs and other navigation links.
Try varying the spelling to see if the word is spelled correctly.
Check out the items below that are suggested based on your search terms.
We'd love to help you find what you're looking for-call us anytime at 800-449-9128.
Suggested Items:
Concert percussion requires a very different assortment of accessories than the more standard kits you see in clubs and other venues. If you want to make the most of your concert percussion, you need concert percussion accessories. Nobody knows this more than Vic Firth. For over half a century the Vic Firth Company has been supplying drummers and percussionists with the tools they need to make the most of their instruments. With the respect of the industry and a slew of artists who trust their concert percussion accessories, it's no wonder Vic Firth is the brand for you.

Obviously there are a wide variety of concert percussion instruments out there, so it only makes sense that Vic Firth makes an equally wide assortment of concert percussion accessories. This is great news for you, as it no doubt means you'll be able to quickly find everything you need in this section. If you're not entirely sure which accessories you need, or are just browsing, may we suggest you start by having a look at some of our best sellers? For example, the Vic Firth American Custom Timpani Mallets are larger than the more standard T1 mallets, and the size difference helps them to produce an absolutely enormous sound. Easy to grip and super versatile, these mallets are ideal for nearly any playing environment.

If you're a young concert percussionist who is just learning the ropes on a number of different instruments, you'll love the EP2 Intermediate Education Pack. This assortment of tools and mallets are perfect for helping any student learn where their strengths lay. Featuring SD2 sticks, SD1 sticks, an M3 mallet, an M6 mallet, and a T3 timpani mallet, this pack is a must for any budding student.

And these are only a small assortment of the concert percussion accessories available from Vic Firth. You deserve to sound your absolute best when you take the stage, and Vic Firth gives you the tools to do that, whether you're a beginner, a professional, or anywhere in between.