Wuhan Concert Percussion
Ways to Shop
Price Drop

Best Sellers

Top Rated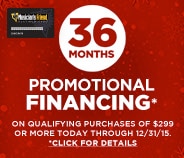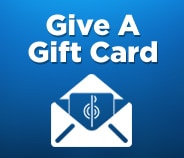 all
Open Box
Results 1 - 17 of 17 matches
Best Seller

Compare

Compare Now

site1prod501962

Best Seller

Starting at $9.99

List:

$267.00

Compare

Compare Now

site1prodJ20136

Best Seller

Wuhan Chau Gong with Stand

Wuhan Chau GongsHistory Used to announce the arrival of a government official, warning people to clear the...

Compare

Compare Now

site1prod501121

Best Seller

Compare

Compare Now

site1prod444626
Price Drop

Starting at $95.59

List:

$224.00

Compare

Compare Now

site1prod620310

Best Seller

Starting at $59.99

List:

$95.00

Compare

Compare Now

site1prodJ20148

New

Wuhan Wind Gong

Classic, big sound for show-stopping highlights in a compact package.

Compare

Compare Now

site1prod442701

Price Drop

Wuhan Chau Gong

Wuhan Chau GongsHistory Used to announce the arrival of a government official, warning people to clear the...

Starting at $320.56

List:

$1,405.50

Compare

Compare Now

site1prod444608
Best Seller

Starting at $59.99

List:

$95.00

Compare

Compare Now

site1prodJ20151

Starting at $25.99

List:

$680.00

Compare

Compare Now

site1prodJ20139

Best Seller

Compare

Compare Now

site1prodJ20147

Best Seller

Compare

Compare Now

site1prodJ20158
Compare

Compare Now

site1prod501963

Compare

Compare Now

site1prod501965

Compare

Compare Now

site1prod501961

Compare

Compare Now

site1prod501964
Compare

Compare Now

site1prod501966
Beautifully-crafted and exploding with power, Wuhan gongs are favored by concert percussionists from around the world; of course, it's really no wonder why when you consider how long Wuhan has been mastering their gong craft. In fact, today, Wuhan uses the same process for making their gongs as they did over 2000 years ago. Whether you play in a jazz ensemble or a renowned symphony orchestra, a gong from Wuhan would make an exceptional addition to any concert percussionist's routine, and within this selection you'll find a wide range of options to choose from.

As you browse Wuhan's section of concert percussion options, you'll notice that their gongs come in a variety of sizes ranging from portable 22" versions to 34" models with rolling stands. As always, it never hurts to start with the best sellers, and one of Wuhan's most popular gongs is the WU007-30 Chau. Featuring hand-hammered construction, this gong produces a deep, reverberating sound, and it also comes with a mallet and black powder coated stationary stand. Or, if it's a smaller gong that you're after, take a look at the Wind Gong. Versatile and delivering a brilliant shimmer, this gong projects massive sound for its compact size, and it also fits nicely into most cymbal bags.

Aside from the gongs themselves, Wuhan also offers individual stands, including the Large Gong Stand with Wheels. One of Wuhan's biggest sellers, this stand features square metal tube construction with thumb screw connectors and a lower crossbar. Solidly-built and easy to transport, this sturdy stand is just what a concert percussionist needs to get the most out of their gong while on stage.

When you're giving the concert percussion performance of a lifetime, it's comforting to know that the instruments you're playing with are a perfect reflection of your strong musicianship. Thankfully, Wuhan's gongs and stands are brought to life with a great deal of passion for the music you create with them, so you can bet that your talents will be realized by everyone in attendance at your next recital.