Zildjian Concert Percussion
Ways to Shop
On Sale

Price Drop

Best Sellers

Open Box Gear

Top Rated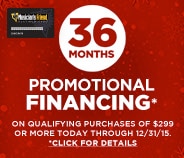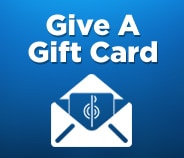 all
Open Box
Results 21 - 40 of 54 matches
Page:
< Prev
1
2
3
Next >
Compare

Compare Now

site1prodH79214

Compare

Compare Now

site1prodH91306

Compare

Compare Now

site1prod441770

Sale

Compare

Compare Now

site1prod494021
Compare

Compare Now

site1prod471224

Starting at $659.95

List:

$1,156.00

Compare

Compare Now

site1prodH98863

Compare

Compare Now

site1prod471230

Compare

Compare Now

site1prodH91308
Compare

Compare Now

site1prodH91302

Compare

Compare Now

site1prodH91307

Compare

Compare Now

site1prodH91303

Compare

Compare Now

site1prodH97738
Starting at $499.95

List:

$1,154.00

Compare

Compare Now

site1prod441385

$1,799.99

List:

$3,995.00

Compare

Compare Now

site1prodH91305

Compare

Compare Now

site1prodJ14556

$3,499.99

List:

$7,675.00

Compare

Compare Now

site1prodH91311
It should really go without saying that Zildjian is the premier brand in the world when it comes to percussion. How else would you explain a company that has been able to thrive for nearly four hundred years? Yes, you read that correctly, Zildjian has been crafting cymbals and other percussion instruments for centuries. Their experience is unparalleled and their dedication to crafting top notch products for your concert percussion performance is absolutely second to none. When it's paramount that your concert percussion ensemble sounds its very best, Zildjian is the only name you need.

The major question you need to ask yourself is which concert percussion instrument is right for you? Obviously, that is a matter of personal preference. The good news is that regardless of what you are looking for, Zildjian almost certainly has you covered. If you're not sure where to begin your search, your best bet is to have a look at some of our top sellers and then take things from there. For example, if you've got your heart set on a gong, you'll love Zildjian's Traditional Orchestral Gong. This gong has long been the first choice for many of the world's premier symphony orchestras and drum corps. To be honest, even rock stars love this gong for its dramatic flair. With a perfect blend of highs and lows, along with perfectly warm overtones, there's no better gong to bang.

Another fantastic option, especially for a pro, that's available here is the Professional Crotales - Two Octave High/Low set (25 notes) w/ two bars. This deluxe set is made from a blend of copper and tin content bronze alloy. Scaled to provide powerful sustain and set incredibly high standards, these crotales are an absolute must for your percussion collection.

And these are only two concert percussion options available to you in this section. If you're a percussionist who takes their craft very seriously, you know that Zildjian offers what you need to stay on top of your game.