Concert Percussion
Ways to Shop
On Sale

Price Drop

Best Sellers

Open Box Gear

Top Rated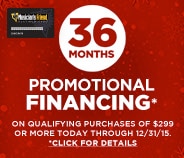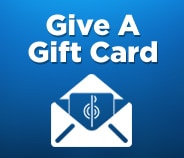 all
Open Box
Results 1 - 20 of 1091 matches
Page:
1
2
3
4
5
6
of
55
Next >
Best Seller

Starting at $1,609.99

List:

$3,100.00

Compare

Compare Now

site1prod463905

Best Seller

Starting at $4,889.99

List:

$9,215.00

Compare

Compare Now

site1prod483904

Best Seller

Starting at $329.95

List:

$796.00

Compare

Compare Now

site1prod471215

Price Drop

Compare

Compare Now

site1prodH70889
Keep your percussion section sounding its best with concert drums, mallet percussion, cymbals, and gongs for the guaranteed lowest price around. Musician's Friend will beat any price—just call us with a verified better price on the world percussion you're eyeing and we'll beat it. It's that simple. Shop the wide selection of concert drums, snare drums, toms, timpanis & student percussion kits that give you the stand, sticks, case, and instrument in one affordable pack. You'll also find concert hand percussion instruments like tambourines and triangles as well as mallet percussion instruments—chimes, bells, glockenspiels, marimbas, vibraphones & xylophones all right here. Absolutely everything—parts, cases, drumheads, percussion hardware, and other accessories—is backed by our 45-Day Lowest Price and Complete Satisfaction guarantees. Enjoy the convenience of shopping online and find the gear that keeps your passion for making music alive and well!

Concert Percussion Starting at: $4.39