Condenser Microphones
Ways to Shop
Best Sellers

Items with Free Gifts

On Sale

Price Drop

Top Rated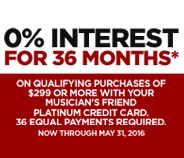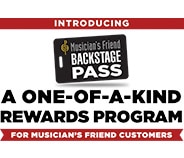 all
Open Box
Results 1 - 20 of 455 matches
Page:
1
2
3
4
5
6
of
23
Next >
Sale

Compare

Compare Now

site1prodH74957

Sale

$299.99

List:

$799.99

$263.99

Compare

Compare Now

site1prod270624

Sale

$149.99

List:

$299.99

$131.99

Compare

Compare Now

site1prodJ21171

Sale

Compare

Compare Now

site1prod273156
Sale

$129.99

List:

$299.00

$114.39

Compare

Compare Now

site1prodH78795

Top Rated

$229.00

List:

$369.00

$201.52

Compare

Compare Now

site1prod476502

Sale

$129.99

List:

$399.99

$114.39

Compare

Compare Now

site1prodJ21169

Sale

Compare

Compare Now

site1prod273168
Best Seller

Compare

Compare Now

site1prod271365

Sale

Compare

Compare Now

site1prodJ25516

Top Rated

Compare

Compare Now

site1prodJ10278

Top Rated

Compare

Compare Now

site1prod270602
Whether you're an amateur audio enthusiast or an experienced industry professional, every recording studio should have a condenser microphone. They are the most often used mic type when it comes to recording vocals, and because of the condenser's ideal usage in the recording studio, you'll a wide range of options from the worlds most renowned and respected audio brands. In fact, companies such as Audio Technica, Audix, and Neumann have astounding reputations in the music industry for their high-quality condenser microphones.

When choosing a condenser microphone, it's important to remember that there are two different types: small diaphragm, and large diaphragm. While small diaphragm condenser mics are normally used to give instruments a warm and precise sound, large diaphragm mics are a sound engineer's preferred choice for vocals due to their high output, as well as their ability to capture a lot of detail. But whatever you're looking for, you can be sure that there is no shortage of superb condenser microphones to choose from in this section.

One of the best-selling condenser microphones is the Blue Reactor Multi Pattern condenser mic. Featuring Blue's premium condenser capsule and Class A solid state components, this condenser mic is an essential option for most recording situations. Another superb choice is the Sterling Audio ST59 Multi-Pattern FET condenser mic. The smooth sound of this microphone is incredible, due to the exclusive process used in its manufacturing which involves extending high frequencies, and improving the depth of both vocal and instrument recordings.

When musical brilliance is being created in the studio, you naturally want to capture that moment with the best audio equipment. Thanks to the many leaps and bounds made in modern technology, today's condenser microphones are more versatile and responsive than ever before. And when you're ready to take your sound engineering talents to an even greater level of perfection, you don't need to look any further than this section
.
You are changing the Ship-To country.
Our product catalog varies by country due to manufacturer restrictions. If you change the Ship-To country, some or all of the items in your cart may not ship to the new destination.
{"reportSuiteIds":"","prop2":"","prop1":"","prop5":"","prop6":"","prop3":"","prop4":"","channel":"","linkInternalFilters":""}
category
site1YNAA
/condenser-microphones
cat|site1YNAA
?pageName=subcategory-page&N=511782