Congas
Ways to Shop
Best Sellers

Price Drop

Top Rated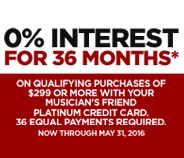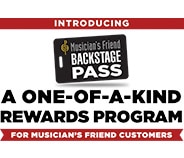 all
Open Box
Results 41 - 60 of 122 matches
Page:
< Prev
1
2
3
4
5
6
7
Next >
LP Jose Madera Legend Conga

Standing at 30", the standard-sized drums gain warmth from kiln-dried environmentally friendly Siam oak, which...

Starting at $489.00

List:

$741.00

$273.84

Compare

Compare Now

site1prod581488

Compare

Compare Now

site1prod445029

Compare

Compare Now

site1prod445089

Pre-Order

Starting at $269.99

List:

$472.00

Compare

Compare Now

site1prod445895
LP Classic Top Tuning Conga

LP Classic Top Tuning Congas make on-the-fly adjustments quicker and the head tunes more evenly for good...

Compare

Compare Now

site1prodH71817

Compare

Compare Now

site1prodH99264

Starting at $189.99

List:

$299.00

Compare

Compare Now

site1prod580727

Starting at $479.00

List:

$839.00

Compare

Compare Now

site1prodH70829
Compare

Compare Now

site1prod490036

Starting at $185.26

List:

$295.00

Compare

Compare Now

site1prod491826

LP Aspire Conga

The 28" tall Siam oak shell is fitted with a natural rawhide head, EZ Curve rims and black powdercoat LP...

Compare

Compare Now

site1prod583134

Top Rated

Compare

Compare Now

site1prodH93971
Drums are one of the world's most versatile musical instruments, available in dozens of different varieties, each with its own sound. Some of the world's most distinctive drums, such as the conga and bongos, trace their roots to a combination of African and Spanish origins in the Caribbean. The conga drum has long been a staple of rumba, salsa, merengue and reggae, but its mellow, harmonic sound is gradually finding its way into other styles of music on the modern stage. Since conga drums can be tuned to different notes, a drummer with a set of congas and a deft hand can create entire melodies with percussion alone. Such "congueros" use various hand motions and striking positions on the head of each conga to produce different sounds, virtually becoming bands unto themselves. To take full advantage of the conga drum, start by mastering the five basic strokes with which it is played. Two of these involve striking with four fingers near the drum's edge: a quick tap produces a clear "open tone", while holding the fingers in place to muffle the sound creates a "muffled" or "mute tone". The "bass tone" makes use of the full palm, while the "touch tone" is produced with a light tap of the fingers or heel of the hand. The most challenging stroke is the "slap tone", which generates a loud, snappy sound. The combination of tuning and stroke technique makes the conga a highly variable drum. Play congas in a set to create full, rich, melodic rhythms—or play them as an accent to a traditional drum set, ready to come in at the right time to spice up a song. No matter how you choose to bring the conga into your personal playing style, it is a rewarding drum that adds outstanding character to any type of music
.
You are changing the Ship-To country.
Our product catalog varies by country due to manufacturer restrictions. If you change the Ship-To country, some or all of the items in your cart may not ship to the new destination.
{"reportSuiteIds":"","prop2":"","prop1":"","prop5":"","prop6":"","prop3":"","prop4":"","channel":"","linkInternalFilters":""}
category
site1DWCC
/congas
cat|site1DWCC
?pageName=subcategory-page&N=500402