Cymbal Holders & Hardware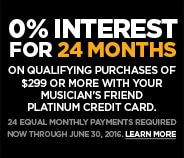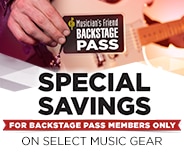 all
No Results Found
Quick Search Tips:
Try just one or two terms.
Instead of using the search box, find your gear by clicking the product category tabs and other navigation links.
Try varying the spelling to see if the word is spelled correctly.
Check out the items below that are suggested based on your search terms.
We'd love to help you find what you're looking for-call us anytime at 800-449-9128.
Suggested Items:
With over 5,000 years of rich history, cymbals have been a staple of many cultural and musical traditions throughout the years. From elaborate ceremonies to their modern day position as an absolute essential part of the drum kit, cymbals are truly a must-have for any percussionist. And now, with a wide assortment of holders and hardware, it's easier than ever to achieve the perfect cymbal set up. When seeking out new cymbal holders and hardware, it's important to narrow your search down from out of the gate. Ask yourself what you're looking to achieve, and odds are you can make it happen. Do you just want more cymbals to fill out your sound? If so, there is a wide assortment of arms that can mount on your kit and stands that allow you to add cymbals to your heart's content. From the ride to the splash, you can easily add cymbals both large and small to your kit. Maybe you're looking for a way to amp up your sound? If so, there are a wide variety of mic mounts and claws available for you. These are perfect for when you're recording everything from your first demo to your next hit single. They're also ideal for filling larger rooms when you're playing live. Solidly miking your kit can go a long way when it comes to recording or broadcasting your sound. And this only scratches the surface! There are so many options when it comes to holders and hardware that it's safe to say if you can imagine it, you can make it happen. With brackets and mounts for everything from additional cymbals to chimes and triangles, there is a full range of gear waiting at your fingertips. You've got that dream kit built in your mind, now it is time to make it a reality.